← Go back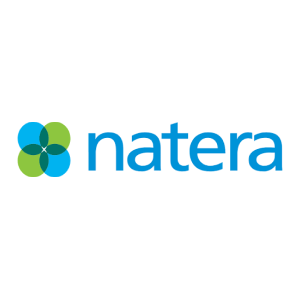 Senior Software Engineer - Customer Applications
Senior Software Engineer - Customer Applications
POSITION SUMMARY:
Senior Software Engineer - Customer Applications is focused on providing an intuitive and efficient experience for our customers. You have experience in building customer facing web applications and have a passion for great user experience with a great eye for design. Together with the talented Engineering Team, Product Managers and Designers you will work on new and exciting experiences for our customers.
PRIMARY RESPONSIBILITIES:
Work closely with stakeholders to define product requirements and translate requirements to corresponding software designs.
Implement new and enhance existing functionality in our portfolio of applications.
Design, build and maintain highly sustainable systems to support our business applications.
Continue improving process and procedure and evangelizing best practices.
Lead the end to end delivery of functionality, from requirements to deployment.
QUALIFICATIONS
BS or MS degree in Computer Science.
5+ years of experience in software development.
Experience with front-end development and great user experience
Experience building scalable API based backend systems on AWS
Strong relational database skills including database design and optimization
Expertise with enterprise architecture, cross-platform integration, and building scalable applications in heterogeneous environments
Experience with software development lifecycle process from build, software configuration, change control, and release and deployment activities, including CI/CD.
Strong empathy for the end user and a passion for user experience.
Strong verbal and written communication skills.
Strong analytical and problem-solving skills.
KNOWLEDGE, SKILLS, AND ABILITIES
Ruby on Rails
Javascript, React, WebPack
Relational Databases and SQL
AWS ( EC2 / RDS / S3 / SQS / SNS / ElasticSearch)
Docker, Linux Fundamentals
Experience in building REST based and event driven API's
Experience with Java & Spring Framework is a nice-to-have
Experience with Kafka is a nice-to-have
Travel required for this position:
No _X_ or Yes ___ : If yes state anticipated percent for travel:
PHYSICAL DEMANDS & WORK ENVIRONMENT
Duties may require working outside normal working hours (evenings and weekends) at times.]
This position primarily works in an office environment. It requires frequent sitting, standing and walking. Daily use of a computer is required. May stand for extended periods when facilitating meetings.
The physical demands of the position described herein are essential functions of the job and employees must be able to successfully perform these tasks for extended periods. Reasonable accommodations may be made for those individuals with real or perceived disabilities to perform the essential functions of the job described.
Travel required for this position:
OUR OPPORTUNITY
Driven by the passion for elevating the science and utility of genetic testing, Natera is committed to helping families identify and manage genetic diseases. Natera is a rapidly-growing diagnostics company with proprietary bioinformatics and molecular technology for analyzing DNA. Our complex technology has been proven clinically and commercially in the prenatal testing space and we are actively researching its applications in the liquid biopsy space for developing products with oncology applications.
The Natera team consists of highly dedicated statisticians, geneticists, doctors, laboratory scientists, business professionals, software engineers and many other professionals from world-class institutions, who care deeply for our work and each other. When you join Natera, you'll work hard and grow quickly. Working alongside the elite of the industry, you'll be stretched and challenged, and take pride in being part of a company that is changing the landscape of genetic disease management.
WHAT WE OFFER
Competitive Benefits - Employee benefits include comprehensive medical, dental, vision, life and disability plans for eligible employees and their dependents. Additionally, Natera employees and their immediate families receive free testing in addition to fertility care benefits. Other benefits include pregnancy and baby bonding leave, 401k benefits, commuter benefits and much more. We also offer a generous employee referral program!
For more information, visit www.natera.com.
Natera is proud to be an Equal Opportunity Employer. We are committed to ensuring a diverse and inclusive workplace environment, and welcome people of different backgrounds, experiences, abilities and perspectives. Inclusive collaboration benefits our employees, our community and our patients, and is critical to our mission of changing the management of disease worldwide.
All qualified applicants are encouraged to apply, and will be considered without regard to race, color, religion, gender, gender identity or expression, sexual orientation, national origin, genetics, age, veteran status, disability or any other legally protected status. We also consider qualified applicants regardless of criminal histories, consistent with applicable laws.
NOTE THAT THIS POSITION IS REMOTE AND CAN WORK FROM ANYWHERE IN THE US
#LI-Remote
Apply for this position