← View all jobs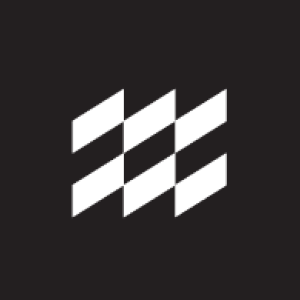 Staff Software Engineer - Integrations
Staff Software Engineer - Integrations
Integrations Team
Do you love building connections? Are you passionate about bridging the gap between different technologies and services to enable a seamless customer experience? Can you not only write great software but mentor other engineers to get on your level?
As a Staff Software Engineer on the Integrations Team at mParticle, you will work to build, define and implement best practices that help provide our customers with a seamless integration experience across the 100+ (and growing!) partners in our ecosystem. In this role, you will not only manage and build client API integrations but also design and implement scalable features to support growth across the platform.
Here at mParticle, everyone is equal. We believe strongly in our values and are looking for someone who demonstrates empathy and sincerity to all roles and teammates. Our ideal candidate has a strong balance of technical and people skills.
Our clients include marketing and engineering functions for some of the largest apps in the world and our platform processes nearly one-third of the world's smartphone traffic.
If the above sounds intriguing, here are some details to help you determine whether this is the right role for you!
Responsibilities
Provide technical project leadership using agile methodologies
Integrate new API clients onto our transactional and/or content systems
Design, develop, implement and test technical solutions based on business requirements
Create and maintain integration documentation
Design, build and maintain tools that monitor, automate or streamline internal processes
Monitor business-critical applications and troubleshoot or escalate appropriately when issues arise
Maintain the integration pipeline and coordinate amongst key stakeholders, both internally and externally
Provide primary quality support for partner integrations
Mentor more inexperienced engineers in healthy best practices
Desired Experience
7+ years of professional hands-on experience
Demonstrated technical / project leadership using Kanban or Scrum
Understanding of web services development principles and high-volume applications requiring 24/7 uptime
Full lifecycle ownership of features from technical design to final testing
Excellent oral and written communication skills and experience communicating technical information to non-technical people
Ability to effectively communicate with third party technical and sales teams
Troubleshooting skills using data to find anomalies and test hypotheses
Knowledge of databases and SQL under production operations
Mastery of C# (modern dotnet core preferred)
Experience with Javascript
At this time, mParticle will not be sponsoring visas for this role
About mParticle
Founded in 2013, mParticle is the leading customer data platform that unlocks the full power of data for businesses. The company empowers brands to accelerate their growth strategy to keep pace with their customers by providing the most advanced data platform for web and apps across all devices in the marketplace. A trusted partner among renowned brands such as Airbnb, Foursquare, Hulu, King, and Spotify among many others, the mParticle platform has grown to manage over 1 billion mobile users each month, capturing over $5 billion in ecommerce transactions and processes over 250 billion API calls. Recognized as one of Crain's 100 Best Places to Work in New York City and named to Gartner's "Cool Vendors in Mobile App Development" list, mParticle has 45 employees and is headquartered in New York City with offices in San Francisco, Florida, Seattle and London.
Here at mParticle we embrace the differences that make us unique. We are dedicated to building an inclusive environment that fosters respect and celebrates an array of backgrounds and perspectives.
Employment opportunities are available to all applicants without regard to race, religion, color, national origin, gender, sexual orientation, age, marital status, veteran status, or disability status.
Apply for this position