← View all jobs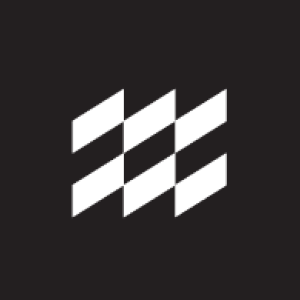 Staff Software Engineer - Growth
Staff Software Engineer - Growth
mParticle is expanding and looking for a Staff Software Engineer to join the Growth Engineering squad! The mParticle data pipeline is a critical extension of infrastructure for some of the biggest brands and their engineering teams, processing and delivering 10+ billion daily requests at low latency. On the Growth squad, you will work together with a team of engineers, product managers, and designers to adapt that pipeline to serve the next 10,000 engineering teams.
The Growth squad is empowered to make cross-cutting improvements to platform useability, performance, and stability to ensure positive first- and long-term developer experience. As a Staff Software Engineer you'll have the opportunity to rethink mParticle's streaming infrastructure and build APIs that other engineers will love and rely on. You'll also be able to drive mParticle's engineering culture through continual research, self-improvement and internal presentation.
Here at mParticle, everyone is equal. We believe strongly in our values and are looking for someone who demonstrates empathy and sincerity to all roles and teammates. Our ideal candidate has a strong balance of technical and people skill and is a proven mentor and technical leader.
If the above sounds interesting, here are some details to help you determine whether this is the right role for you!
Responsibilities
Develop secure, well-tested and performant features and improvements to the mParticle platform
Work in a collaborative fashion with engineers of all levels and product management to maintain a high bar for quality and product useability
Advocate for product quality, security, and performance initiatives
Architect and craft code that adheres to the team's quality and style guidelines, and encourage those guidelines through in-depth code reviews
Coach and mentor junior engineers to become excellent software engineers
Desired Experience
Bachelor's or Master's degree in Computer Science, similar technical field of study or equivalent practical experience
Experience in one or more general purpose programming languages
6+ years of experience building resilient, high-throughput services and distributed systems
Experience owning a project from concept to production, including proposal, discussion, and execution
Experience defining RESTful and RPC APIs
Ability to lead team stand-ups, sprint planning and identify and improve blockers to team performance
Experience with crafting clear and concise specs and documentation
Ability to thrive in a fully remote organization
At this time, mParticle will not be sponsoring visas for this role
About mParticle
Founded in 2013, mParticle is the leading customer data platform that unlocks the full power of data for businesses. The company empowers brands to accelerate their growth strategy to keep pace with their customers by providing the most advanced data platform for web and apps across all devices in the marketplace. A trusted partner among renowned brands such as Airbnb, Foursquare, Hulu, King, and Spotify among many others, the mParticle platform has grown to manage over 1 billion mobile users each month, capturing over $5 billion in ecommerce transactions and processes over 250 billion API calls. Recognized as one of Crain's 100 Best Places to Work in New York City and named to Gartner's "Cool Vendors in Mobile App Development" list, mParticle has 45 employees and is headquartered in New York City with offices in San Francisco, Florida, Seattle and London.
Here at mParticle we embrace the differences that make us unique. We are dedicated to building an inclusive environment that fosters respect and celebrates an array of backgrounds and perspectives.
Employment opportunities are available to all applicants without regard to race, religion, color, national origin, gender, sexual orientation, age, marital status, veteran status, or disability status.
Apply for this position