← Go back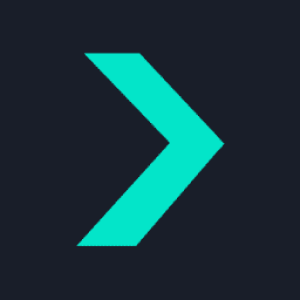 Software Engineering Manager
Software Engineering Manager
About Us
This is an exciting opportunity to join a cutting edge company, disrupting its industry. Currently optimizing over $100bn+ in procurement spend for the world's largest companies, Keelvar is more than just a software company. Keelvar is an evolution of how companies work.
Our technology is unparalleled in its space. We are on a fast-paced journey to herald a new era of SaaS 3.0. Using AI, Machine Learning, and Game Theory to build intelligent systems that optimize and automate the procurement sourcing process, we save our customers millions of dollars every year, and help their suppliers find the best customers for them. Many of the world's top blue chip companies use Keelvar to aid negotiations; they set high standards that we relish achieving because it helps us be the best at what we do.
We believe we can change the world and have fun doing it. We are a hard-working team who love what we do. We believe that a culture of curiosity, experimentation, and risk-taking is the key to finding breakthrough approaches - and we don't settle for conventional approaches.
We strive for excellence, challenging ourselves and each other, with independent thinking, a lot of focus, and plenty of collaboration. In our eyes, the bigger the challenge, the bigger the reward. We're not content with just equipping users with good tools; we want to help our customers achieve success and excellence, and sometimes this requires lateral or unconventional thinking. We want you to share your knowledge readily and learn every day. We like to ask questions, and answer questions when we can. We invite you to a workplace that is inclusive and celebrates diversity. We support everyone in being themselves, feeling empowered and inspired to make a difference.
If you are passionate about how technology is changing the world of work and want to work with a great team, this is the role for you.
Duties
As an Engineering Manager, you will be responsible for building software solutions that revolutionize how the best procurement teams in the world conduct sourcing. You will:
Collaborate with Keelvar colleagues across the business to ensure efficient product development and delivery.
Work with engineering colleagues to ensure effective and consistent software development methodologies, processes and practices.
Help make progress and milestone delivery more transparent to non-Engineering colleagues.
Understand our users needs, goals, and meet with customers when appropriate.
Recruit team members and manage operational matters such as annual leave.
Communicate the company vision and priorities to team members.
Structure and enable the team to support a continuous flow of work.
Ensure team members have appropriate training, mentorship and career development.
Ensure Keelvar's company culture of mutual respect, cooperation and transparency is reflected in all aspects of the team.
Manage operational metrics, planning and sequencing of high priority deliveries and ensure the team and individuals are clear on tasks to be completed.
Ensure timely and high quality project delivery and communicate progress to the rest of the organisation.
Actively participate in improving the effectiveness of the engineering function.
Requirements
5+ years experience as an Engineering manager in large and complex software systems.
Broad experience in software systems with knowledge of software design, technologies, tooling, infrastructure and scaling.
Experience in recruiting, forming and managing software development teams.
Expertise in understanding customer goals, proposing solutions and driving the technical analysis, design and development of a solution.
Ability to understand, reason and clearly communicate on complex issues and concepts.
Experience in managing projects with a strong focus on delivery.
Expertise in agile software development methodologies.
Excellent written and verbal communication skills.
Have a Computer Science honours degree or related qualification.
What you can expect
We are a well-treated bunch, with awesome benefits! If there's something important to you that's not on this list, talk to us!
Competitive salary in a fast-growing start-up
Peace of mind with life assurance
If you're cycling, we've got you covered on the Cycle-to-Work Scheme.
MacBooks are our standard, but we're happy to get you whatever equipment helps you get your job done.
We are a diverse bunch of people and we want to continue to attract and retain a diverse range of people into our organisation. We're committed to an inclusive and diverse Keelvar! We do not discriminate based on gender, ethnicity, sexual orientation, religion, civil or family status, age, disability, or race.
Remote work?
Covid-19 has changed the work environment. While this role was originally for our Cork headquarters, we are now looking for remote candidates also.
Apply for this position