← Go back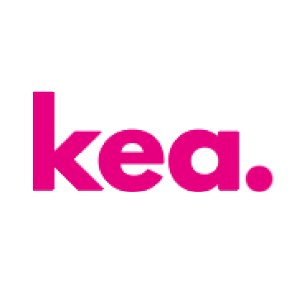 Engineering Lead
Engineering Lead
About us
Launched in 2018, kea is changing the way restaurants operate. We raised an $11M Series A in August and we're building an amazing team to drive the world's restaurant commerce. We've experienced 1000% year-over-year revenue growth, and plan to continue that trend by providing even more value for our customers through our technology. There are tens of thousands of restaurants out there that need kea, and we're continually building for them.
About the role
kea is looking for an experienced Engineering Lead to join our team to help us build enterprise software. In this role, you will be leading and managing a diverse team of software engineers, covering the whole stack of an application; cloud infrastructure, backend services, middleware, and user facing interfaces. This involves partnering with the product management and design team, and the business operations teams that deliver value and success to our customers.
You will be responsible for delivering and maintaining a software-as-a-service system. Working with the product team, you will help translate business requirements, through product requirements, into systems architecture, software design, and feature implementation. You will be supporting your diverse team of software engineers in their development work, and their growth in their careers.
What your day-to-day looks like
Reviewing and commenting on product requirements and specification documents
Working with the product team to plan weekly sprints, map user stories onto work items, and running weekly retrospectives
Assigning tasks to software engineers, tracking their progress, and giving them feedback on their performance
Management of multi-sprint projects including estimating work, allocating resources, scheduling work, and reporting progress to stakeholders
Communicating with business leaders, operations managers, outside vendors of services, and customer's technical resources.
Advocate for resources, manage a budget, and be responsible its use
Be the hiring manager for new hires into an expanding engineering team. Create new roles, specify them, and work with recruiters to source, select, and hire candidates.
Onboard new employees into the organization, helping them to feel safe, and to be confident and productive.
Train, develop, coach, and mentor software engineers to help them on their career path
Manage the performance of individuals, holding them accountable for their commitments, and rewarding them for their progress against the companies goals.
Continuously improve the software engineering processes to ensure that there is always just the right amount of formal process for the scale of the team
Reviewing engineering requirements and specification documents for substantial software components
What sets you up for success
10+ years of software development experience
3+ years as an engineering manager
Experience in recruiting, leading, and managing a team of up to 14 software engineers.
Experience developing an engineering roadmap, a resourcing plan, and project scheduling plan
Experience with modern software development processes: scrum, agile, etc.
Good communication skills, with direct reports, peers, and executives.
Great soft skills for creating a safe space for a high performing diverse team.
People management skills: recruiting, hiring, on-boarding, mentoring, performance management, mediation, and remediation.
Ability to collaborate cross-functionally with teams such as business operations, and product management.
Some expertise in:
System Architecture, Software Design
Systems Programming, Distributed Systems
Networking, Telephony
Some experience with:
Industry: B2B, B2B2C, SaaS, IaaS, PaaS, etc
Cloud: GCP, Azure, AWS, etc
Backend Systems: linux, databases, queues, application servers, etc
Programming languages: Javascript, Java, Python.
A degree in Computer Science, a related engineering field, or equivalent experience.
What we offer:
Generous stock option plan
100% employer-paid medical and mental heath care benefits. Vision and dental also available.
Flexible time off
Ownership, responsibility, and empowerment in what you do
Incredible teammates and a caring workplace culture
We are committed to creating a diverse environment and are proud to be an equal opportunity employer. We welcome candidates of all backgrounds to apply and look forward to meeting you!
Apply for this position