← Go back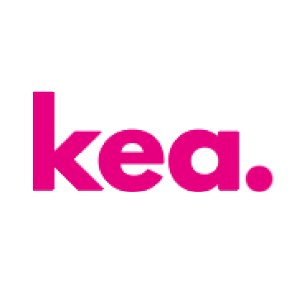 DevOps Engineer
DevOps Engineer
About us
Launched in 2018, kea is changing the way restaurants operate. We raised an $11M Series A in August and we're building an amazing team to drive the world's restaurant commerce. We've experienced 1000% year-over-year revenue growth, and plan to continue that trend by providing even more value for our customers through our technology. There are tens of thousands of restaurants out there that need kea, and we're building for them.
About the Role
kea is looking for an experienced DevOps engineer to join our team to help build and enterprise software for the restaurant industry. In this role, you will be responsible for the provisioning of cloud infrastructure and the orchestration of applications. This involves partnering with both our backend engineering and product engineering teams. As we are a young, small start-up, most work will be greenfield.
What your day-to-day looks like
Working with backend and product engineers to help them get their code into production, efficiently, effectively, and with quality.
Learning about the application architecture, design and implementation, in order to better understand how to operationalize and manage the application.
Writing software to automate the provisioning of cloud infrastructure, the orchestration of application development, and the management of production systems.
Setting up systems and services to support development teams using modern software development processes, such as: source code version management, continuous integration, continuous deployment, artifact repositories, release management, etc.
Participation in an on-call rotation to provide first-line support to operations teams.
Triage and diagnosis of operational issues caused by external services we integrate with, networking issues, telephony issues, cloud issues, application issues.
What Sets You Up For Success
3+ years of software engineering experience
3+ years infrastructure/cloud automation and operations experience
Ability to work independently on both short-term tasks, and long-term goals.
Willingness to collaborate with a diverse team: product managers, operations managers, backend engineers, product engineers
Confidence in communicating with multiple stakeholders in business, operations, product and engineering
Some expertise in

Programming
Security
Networking

Some experience with technologies, such as:
Systems programming languages: golang, python, unix shell scripts, etc

Containerization: Docker, OCI, etc
Public Cloud: GCP, Azure, AWS, etc
Provisioning Tooling: Chef, Puppet, Ansible, SALT, etc
Orchestration Tooling: Kubenetes, Mesosphere, etc
Artifact repositories: npm, docker registry, artifactory, etc
Configuration/secrets management
Log management: splunk, datadog, loggly, etc
Monitoring: PagerDuty, Pingdom, etc
Databases: Postgres, Mongo, Redis, etc
Message queues: rabbitmq, Kafka, etc

An engineering degree is not required, but we expect an equivalent grounding in the fundamentals of computer science.
What we offer:
Generous stock option plan
100% employer-paid medical and mental heath care benefits. Vision and dental also available.
Flexible time off
Ownership, responsibility, and empowerment in what you do
Incredible teammates and a caring workplace culture
We are committed to creating a diverse environment and are proud to be an equal opportunity employer. We welcome candidates of all backgrounds to apply and look forward to meeting you!
Apply for this position