← Go back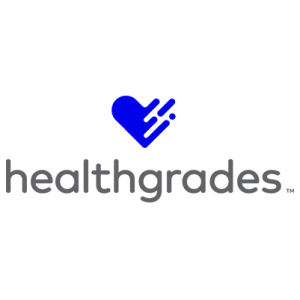 Sr. Data Engineer
Sr. Data Engineer
Healthgrades is focused on providing trusted information that helps consumers and providers make meaningful connections. As a Senior Data Engineer, you will be building the future of Healthgrades' enterprise data solutions, enabling health systems, hospitals and providers to better reach those consumers who are seeking care.
The Healthgrades enterprise data platform will enable health systems to create a holistic patient view, eliminate data silos, and improve patient experience. This enterprise platform will bring together once disparate data into a single platform, breaking down data silos and making data more useful across an entire organization. The Healthgrades data platform will also serve as the underlying data management solution for powering Healthgrades CRM and other customer experience execution systems while enabling health systems to reach beyond traditional efforts to improve and manage patient experience and patient engagement.
If you are a technologist and your idea of fun is to play with the latest technology, while delivering a world-class product designed from scratch, you will fit right in.
What You Will Do:
Write and maintain software to support a data platform that powers an industry-leading healthcare CRM product
Contribute towards software projects that use programming languages including Python, Scala, NodeJS, and SQL
Work with a variety of data stores including traditional relational databases, NoSQL databases, and real-time messaging queue systems like Kafka
Use SQL to analyze healthcare and marketing data sets
Refactor and optimize our existing code base to improve efficiency and performance
Respond to ad-hoc questions and assist our technical support team as necessary
Ensure that our data pipelines are performant and scalable
Ensure that our consumption layers and platform APIs meet the needs of end users
Work collaboratively within a small team to design and implement creative solutions to our business needs
Plan, refine, perform, and review work according to agile software development methodologies
What You Will Bring:
5-7 years of experience writing code using a scripting language, preferably Python
Solid understanding of software engineering concepts, including programming concepts and the software development lifecycle
5-7 years of experience writing SQL queries to analyze and report on data
Familiarity with Docker, Kubernetes, and cloud-based services such as Amazon Web Services
Excellent communication and teamwork skills that will allow you to work effectively within an agile software team
Understanding of enterprise scalability needs
Ability to set priorities and manage time effectively to complete tasks and meet deadlines
Experience coaching and mentoring colleagues on policies, processes, and best practices
Ability to translate ideas into technical designs and experience leading technical design sessions
Why Healthgrades?
At Healthgrades, we recognize that our people drive our greatest achievements. We are passionate about maintaining a fulfilling, rewarding and high-energy work environment while setting the stage for your continued success.
Meaningful Work – empowering consumers with data to make the right decisions for themselves and their families
Changing the Game - evolving, dynamic culture with career advancement opportunities
Community Builders- participating in local charity organizations and wellness initiatives
Robust Perks – generous PTO, 401k contributions, tuition assistance, entertainment discounts & more!
Apply for this position