← View all jobs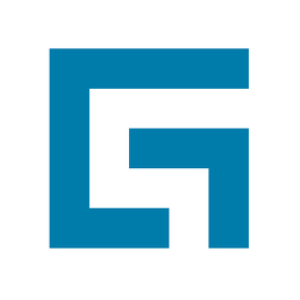 Senior IT Audit Analyst
Senior IT Audit Analyst
Information Security is core to Guidewire's strategy to be the leader in the insurance software product industry. As part of this strategy, we are looking for a Field Support Analyst that will work with our product and internal teams to help our internal teams understand compliance requirements to enable Guidewire's commitment to keeping sensitive data protected and secured. With this role, the ideal candidate will be critical to helping Guidewire meet regulatory requirements and customer commitments.
The Field Support Analyst reports directly to the Sr. Manager, Field Audit and Support. This role, which is a part of the Information Security group within Guidewire, is responsible for supporting Guidewire's product and internal teams by conducting audits and responding to audit and compliance related requests. This role will be working with technical personnel across the organization as well as a team of information security professionals to protect the Guidewire brand, corporate reputation and information assets.
Responsibilities Include:
Planning and coordinating information security audits such as ISO27001, PCI DSS, SOC1, SOC2.
Conduct controls testing.
Partner with third-party consultants to attain compliance with industry standards and regulations.
Participate in audit and compliance meetings as a subject matter expert.
Maintain proficiency with applicable laws, regulations, and standards.
Facilitate the adoption of information security best practices throughout the enterprise.
Skills and Experience
Minimum 6 years of combined experience in technology audit, information security, compliance, or a related field.
High level of comfort communicating effectively across internal and external organizations.
Ability to manage multiple tasks and projects in a fast-moving environment.
Strong written communication skills; this role will require the creation of written deliverables.
Customer-facing and presentation skills.
Experience working in a collaborative team environment.
Experience with software development in a cloud environment, preferred.
Experience with property and casualty insurance business processes, preferred.
CISA or CISSP preferred.
AWS Certified Solutions Architect, preferred.
About Guidewire
Guidewire is the platform P&C insurers trust to engage, innovate, and grow efficiently.
Guidewire combines core, data, digital, analytics, and AI to deliver our platform as a cloud service. 380 insurers, including the largest and most complex in the world, run on Guidewire.
As a partner to our customers, we continually evolve to enable their success. We are proud of our unparalleled implementation track record with 700+ successful projects, supported by the largest R&D team and partner ecosystem in the industry. Our marketplace provides hundreds of add-ons that accelerate integration, localization, and innovation.
Guidewire Software Inc. provides equal employment opportunities to all applicants for employment and prohibits discrimination and harassment of any type without regard to race, color, religion, age, sex, national origin, disability status, genetics, protected veteran status, sexual orientation, gender identity or expression, or any other characteristic protected by federal, state or local laws. All offers are contingent upon passing a criminal history and other background checks where it's applicable to the position.
Apply for this position