← Go back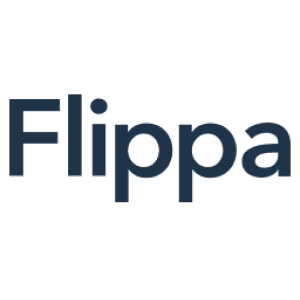 Sales Development Representative
Sales Development Representative
This is a 6 month opportunity (initially) for a contractor to support Flippa's sales and account management team by qualifying and educating inbound marketing generated leads and converting those leads into marketplace listings. You will be assigned leads in a defined geography, in this case Europe.
Working with business owners, you will help them to understand 'how to sell', business valuation and the Flippa platform. You will also discover opportunities by qualifying the business and presenting the Flippa solution.
About Flippa
Flippa is a global startup and technology platform based across two offices - Austin, TX and Melbourne, Australia. We run the world's #1 marketplace for buying and selling digital assets and online businesses. Now we're expanding rapidly to support our even bigger plans for the future, and that means we need more awesome people to join our team!
Flippa connects asset and business owners with buyers around the world. The community is powered by creators, makers, entrepreneurs and business owners who are either looking to buy or sell.
We pride ourselves on our customer focus, our learning mindset, our culture of experimentation and innovation, and our willingness to risk failure to achieve something awesome.
Nothing about Flippa is boring or conventional. When you work at Flippa you're working in a team that values all input, regardless of position and experience. We support each other to reach goals and celebrate the wins.
Selling is hard. It's easy with Flippa. We're building a business that makes it easier for our clients to sell theirs.
What you will work on:
Qualify, call and educate 30-50 inbound marketing generated leads daily
Discover legitimacy and readiness to sell for each inbound lead
Manage a pipeline of working leads and follow up regularly to maximize lead conversion
Immediately respond to all inbound leads.
Focus relentlessly on qualifying and driving demand generation leads from business owners
Drive and manage qualifying through both audio and video calls with end user
Conduct video calls to demonstrate the Flippa service to qualified end user customers/prospects
Input, update and maintain CRM records on each account and opportunity for assigned area(s).
Weekly forecast meetings and updates
Knowledge of the Flippa service and continued training and maintenance of skill-set.
Follow-up on all activities
You you bring:
Experience working with and selling to small business customers
Prior experience working with a team that is being built from the ground up
Excellent communication and listening skills.
Fluent in German and English. Other languages are a significant plus!
Working knowledge of a CRM, Google Sheets and other productivity tools as needed.
Prior work experience as a salesperson converting over the phone
Business degree or equivalent work experience preferred
Other info:
Commission plan on top
Hours: 40 hours per week (hours worked flexible)
Global Sales team
If your skills and experience are a good fit, please submit your application. If shortlisted, the next step in our recruitment process involves a short video response to a set of interview questions completed at a time that suits you.
For more information about Flippa, please visit https://flippa.com/about/
Apply for this position