← View all jobs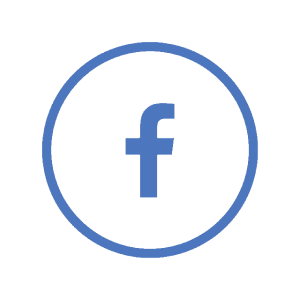 Data Center Operations Engineer
Data Center Operations Engineer
Facebook is seeking an entry level engineer to apply their technical skills in a fast-paced and complex environment. Having a working knowledge of server hardware and the desire to participate in projects at a large-scale data center is central to this role. This position will work to resolve and diagnose server issues at scale, escalate issues and work with remote engineering teams. Additionally, this role will work within the rack lifecycle processes with a focus on helping build out and enable cloud scale compute and storage environments. Solid communication skills are a requirement for this role. This person should enjoy working in a fast-paced environment where adaptability and flexibility will be key to their success. The successful candidate will be able to work independently and also within groups. This position is permanent and will be based in Altoona, Iowa.
The candidate should also have a working knowledge and experience in at least one of the following core areas: Networking, Programming/Scripting, Hardware and OS repair.
Data Center Operations Engineer Responsibilities
Work within Facebook's ticketing system in support of the health of Facebook's server fleet
First point of contact for break fix technicians
Accountable for assisting with projects (new capacity as well as retrofits) and repairs throughout the data center
Understand and initial analysis to debug hardware, and Linux OS related issues
Demonstrate personal leadership Identifying and helping to create documentation for the global data center knowledge base
Assist with process improvements and best practices in data center operations
Participate in on-call rotation (once a month on call for a week after hours, first point of contact)
Minimum Qualifications
Bachelor's degree in a technical field or certification
Knowledge of Linux and server hardware repairs
Experience modifying and developing in Python, SQL, and/or shell scripting
Working conceptual knowledge of technologies such as HTTP, DNS, RAID, and DHCP
Facebook's mission is to give people the power to build community and bring the world closer together. Through our family of apps and services, we're building a different kind of company that connects billions of people around the world, gives them ways to share what matters most to them, and helps bring people closer together. Whether we're creating new products or helping a small business expand its reach, people at Facebook are builders at heart. Our global teams are constantly iterating, solving problems, and working together to empower people around the world to build community and connect in meaningful ways. Together, we can help people build stronger communities — we're just getting started.
Facebook is committed to providing reasonable accommodations for qualified individuals with disabilities and disabled veterans in our job application procedures. If you need assistance or an accommodation due to a disability, you may contact us at accommodations-ext@fb.com.
Apply for this position