← View all jobs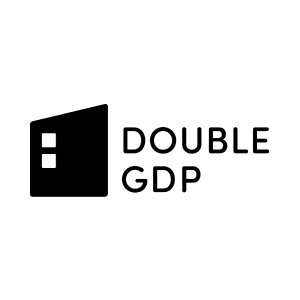 UI Designer
User Interface Designer
Description
DoubleGDP aims to create better places in the world to live, work, and play by building an end-to-end platform to connect cities and their constituents. For new cities and property developers we help attract great residents, run municipal services efficiently, improve services over time, enable trust and reduce corruption, and adopt best practices from others. For their residents we provide convenient ways to access city services, manage taxes and payments, obtain permits for businesses, events, or development, and share feedback with administrators. We believe that an integrated SaaS platform will provide the cornerstone for modern cities to grow rapidly, adapt quickly to changing needs, and be cost-effective and accountable in their delivery of excellent service. We also believe that the best way for us to deliver on this vision is through an all-remote company that empowers employees and customers through its values of results, transparency, and diversity. More about us is available at https://doublegdp.com.
We are looking for an experienced and talented UI designer to design and shape unique, user-centric products and experiences. The ideal candidate will have experience working in agile teams, with developers, with customers, and with product management. You will be able to make deliberate design decisions and to translate any given user-experience journey into a smooth and intuitive interaction, and to design functional and attractive screens for engineering.
Responsibilities
Be a great team player, experienced in working with agile teams.
Ability to collaborate closely with developers, copywriters and UX designers.
Create, improve and use wireframes, prototypes, style guides, user flows, and effectively communicate your interaction ideas using any of these methods.
Present and articulate your design decisions.
All your design decisions should be based on the overall design roadmap as well as your own design thinking and fundamental principles (i.e. color theory, visual weight, etc.)
Continually keep yourself and updated with the latest changes in industry standards.
Requirements
Three or more years of experience and proven track record.
Strong portfolio to be presented during interview.
Hands-on experience creating wireframes, prototypes, storyboards, user flows, etc.
Experience using tools such as Photoshop, Sketch, Illustrator, InVision, UXPin, Quartz.
Understanding of basic front-end languages: HTML5, CSS3 Javascript.
Creative ideas with problem solving mindset.
Experience working in an agile/scrum development process.
Be open to receiving objective criticism and improving upon it.
Note: our company is all remote and you may work anywhere in the world while doing this job.
Apply for this position