← View all jobs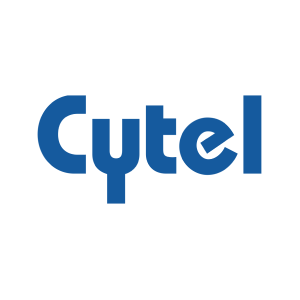 Senior Statistical Programmer
Senior Statistical Programmer
Join us in playing an important part in helping our clients drive healthcare forward and ultimately improve human health outcomes!
Cytel provides unrivalled biostatistics and operations research to improve drug development success rates, crucial for human welfare. Focused on using innovative applications of statistical science and adaptive clinical trial design, Cytel is at the cutting edge of technology and human ingenuity, driving healthcare forward.
Your Impact
As a Senior Statistical Programmer, you will leverage your advanced SAS programming skills and strong foundation in CDISC (ADaM / SDTM) and Efficacy analysis to support Oncology studies.
You will contribute by:
performing data manipulation, analysis and reporting of clinical trial data, both safety and efficacy, utilizing SAS programming;
applying your CDISC know-how and proficiency in SDTM and ADaM, to create and validate datasets/analysis files, tables, listings, and figures ( TLF s);
generating complex ad-hoc reports
preparing and validating submission packages, i.e. define.xml, Reviewers Guide
applying your strong understanding/experience with Efficacy analysis;
preparing submission packages
performing lead duties when called upon;
serving as team player, with a willingness to go the extra distance to get results, meet deadlines, etc.;
being adaptable and flexible when priorities change
What we are looking for:
Bachelor's degree or equivalent, preferably in a scientific discipline such as Statistics, Computer Science, Mathematics, etc.
6+ years of SAS programming experience in the Pharmaceutical & Biotech industry.
Familiarity with drug development life cycle and experience with the manipulation, analysis and reporting of clinical trials' data.
Strong SAS data manipulation, analysis and reporting skills.
Solid experience implementing CDISC Standards (SDTM/ADaM), in both production/validation of datasets, with a focus on ADaM
Proficiency in SAS MACRO development
Experience in SDTM/AdaM dataset pooling for ISS/ISE
Strong ad-hoc reporting
Solid experience in Efficacy analysis
Experience with Pinnacle21
Submissions experience utilizing define.xml and other submission documents.
Oncology experience strongly desired.
Excellent analytical & troubleshooting skills.
Ability to provide quality output and deliverables, in adherence with challenging timelines.
Ability to work effectively and successfully in a globally dispersed team environment with cross-cultural partners.
What's in it for you:
You will have the opportunity to play an integral role helping our clients and the industry shape the future of drug development
You will be part of an exciting new chapter in Cytel's history with high growth and opportunities to progress in Senior and Leadership positions within the company
Work in an environment designed for an entrepreneurial minded person with a lot of energy, ideas and courage for their implementation
•Work with and leverage the best and brightest minds in the industry
Cytel Inc. is an Equal Employment / Affirmative Action Employer. Applicants are considered for all positions without regard to race, color, religion, sex, national origin, age, veteran status, disability, sexual orientation, gender identity or expression, or any other characteristics protected by law.
Cytel does not accept referrals from employment businesses and/or employment agencies in respect of the vacancies posted on this site. All employment businesses/agencies are required to contact Cytel's human resources department to obtain prior written authorization before referring any candidates to Cytel. The obtaining of prior written authorization is a condition precedent to any agreement (verbal or written) between the employment business/ agency and Cytel. In the absence of such written authorization being obtained any actions undertaken by the employment business/agency shall be deemed to have been performed without the consent or contractual agreement of Cytel. Cytel shall therefore not be liable for any fees arising from such actions or any fees arising from any referrals by employment businesses/agencies.
Apply for this position