← View all jobs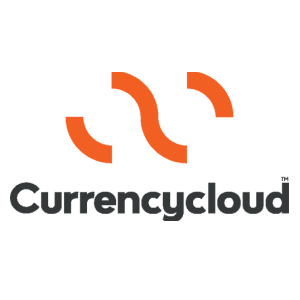 Senior QA Engineer
Senior QA Engineer
Opening Date for applications – 28th August 2020
Closing date for applications – 27th September 2020
Ready to shape tomorrow?
Our industry leading Payments API is currently processing billions of dollars every year, but we want to do more... come and join the team to help us make this happen!
We're looking for an experienced, motivated and talented Senior QA Engineer to help us build the technology that will power the future of payments.
Our stack is made up of distributed applications, primarily built on Ruby (but not all Rails), Scala, RabbitMQ, Redis, MySQL/Aurora and Javascript – though we are not afraid of using the right tool for the job and will assess what technology is correct for each project.
About the role
The Senior QA Engineer role is an ambassador of quality. You should strive to ensure that we are maintaining a high level of quality across all our processes. You will consider and suggest improvements within the development process. You will also be responsible for the estimation, planning and execution of test cases, both automated and manual and you will ensure any defects in quality are logged appropriately and see them through to completion.
You'll be joining one of our agile Product squads, and will play a key role in ensuring the team delivers simple, scalable solutions for a wide range of problems. We are a team who are always looking for ways to improve our process, and your experience and curiosity will help us do that.
As a member of the team you will contribute to the architecture and technical choices we make. Our aim is to create a state-of-the-art technical environment. Can you help us get there?
Own quality of new product or technical projects.
Capable of understanding software internals and debug problems using logs
Implement automated tests using TDD and BDD methodologies
Work with Product Owners and Software Engineers to understand features and technical implementations in depth
Influence software development process to facilitate QA automation coverage
Use black/gray/white box techniques to ensure expected behaviour
Deliver automated test coverage that meets our latest testing and coding standards.
Ensure all new functionality is built with high performance in mind and encourage others to do the same by performing code reviews.
Liaise with technical and non-technical stakeholders to determine accurate acceptance criteria
Participate in creating project plans and raise concerns if business expectations on delivery time are too high.
Manage the delivery of new projects from specification to rollout
Use agile development techniques in order to be part of our fast paced delivery strategy
Participate in daily stand-ups
Continuously work on gaining an understanding of business workflows related to your team
and other teams as well as our platform.
Be a proactive and positive member of the team you are working in either through continuous communication or offering help on other projects if we need it.
Continuously work on improving technical and project management skills.
Engage across technology teams to help us work better together as a department.
Look out for improvements that can be made to our current platform and discuss it with the relevant stakeholders and product owners to help us create a better product.
Mentor mid and junior level engineers.
Skills, Knowledge & Expertise
You should be able to demonstrate:
a complete understanding of lean and agile methods of software delivery and the principles and practices of BDD, ATDD and TDD
flexibility in working around logistic and technical blockers
the ability to work closely with non-technical and technical stakeholders in order to determine
accurate acceptance criteria
We need someone with excellent:
attention to detail
written and verbal communication
critical thinking, interpretive and analytic abilities
team working and workload management skills
soft skills e.g the ability to communicate improvements and challenges effectively, being able to
say no when necessary, and a strong willingness to improve
You should have experience with:
Diagnosing, reporting, tracking and resolving quality issues utilising ticketing systems and documentation software - e.g. JIRA and Confluence
Automated testing, ideally Cucumber/RSpec using Ruby, or Java based tools
SQL
API testing
AWS deployments and deployment tools - e.g. Jenkins or Concourse
What Success Looks Like
Delivering high-quality projects.
Stopping bugs going into production environments.
Trusted to get things done independently.
Improving our platform even if it isn't required to deliver a project.
Being a subject expert within any area you have worked in.
Maintaining a positive and constructive work environment.
Collaborating with others to build a highly respected department within the company.
The Personality Traits
Excellent communication skills (both
written & verbal).
Strong organisational and planning skills.
A can-do attitude.
Great attention to detail.
Be a team player.
Stay curious.
Question current methodologies and suggest possible improvements.
Demonstrate leadership skills
Be approachable.
Critical thinking, interpretive and
analytic abilities
Anything extra to add?
At the moment we are transitioning from an office based working environment to a remote first company, so we have adapted our already great benefits package to reflect this.
We now offer a day off each month for your mental health on top of the 25 days annual leave allowance and a day off for your birthday. Our comprehensive health care includes mental health support service access and we have live streamed health based activities like Yoga and Barre classes each week! We also run fortnightly company updates hosted by our CEO to keep employees up to date on developments and also include an open forum for employees to ask questions.
If you think your skills and experience match what we are looking for and you'd like to join a Fintech industry unicorn, please get in touch!
For recruiters; we aren't currently looking for additional support on this role and won't be accepting any unsolicited CVs
About Currencycloud
Currencycloud is a global payments platform built on smart technology that takes the complexity out of moving money. Developers use our API building blocks to build customized payment solutions. Whether you want to embed our payments infrastructure into your products or services, or build on top of it, we'll fit into your business in a way that works for you.
We take care of all the intricacies and regulatory hurdles involved with cross-border payments, giving you the tools to globalize your business.
Our cloud-based platform removes that complexity from international transactions, giving you clarity and control over your business so you can focus on the things that matter: your customers. With enterprise-class solutions for clients and partners such as Visa and Starling Bank, Currencycloud understands your needs and can help with market-leading products.
Apply for this position