← View all jobs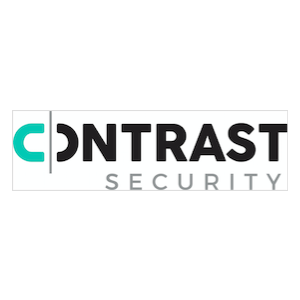 Development Manager, Java Agent
Development Manager, Java Agent (EST or CST preferred if remote)
As a member of the Contrast Security team, you will join a group responsible for industry leading Application Security products. Our team includes engineers, designers, and product managers, all focused on making the Internet safer for everyone. We believe in agile practices to build our software, as well as continuously delivering features and improvements to our users. You are a person who is always pushing your teammates to do their best work and intolerant of anything else. Our team believes that a successful product is built by working with designers, product managers, and operators to understand the full cycle of software development.
The role of the Development Manager involves a balance of day-to-day personnel management, as well managing development projects in a cross-functional manner. Development managers are not just managers, as they are expected to commit code, but at a different pace than contributing engineers. This is our flagship development team and the opportunity to lead a group of very talented and motivated software engineers.
As Development Manager of the Java Agent team you have a number of responsibilities, but the primary one is to ship product out the door. Your goal is deliver results to the customer and market. To do this you need to make sure the development team is able to work as efficiently as possible and this means making sure they have clear goals, both short term and long term, and that nothing prevents them from doing their work. From the initial project scope to deploying the product out to customer sites, each step is your responsibility. You can, and should, delegate as much as you can but be ready to check that things are being done as you want and be ready to jump in if it is not.
Roles and Responsibilities:
Own your product and software code base, including the feature road map, customer issues/defects and the technology road map.
Lead up cross-functional development project initiatives owning project management, issue tracking, scoping and planning.
Collaborate with the Product Owner, Scrum Master and Development team to deliver a high-value, first class security product.
Drive the daily standup meeting with the team to ensure the project is on-track and that issues are resolved timely.
Support all hiring and recruiting initiatives for your team.
Work on technical designs and architectural initiatives on a project by project basis.
Manage individuals supporting their personal/career growth and development.
Develop team and individual goals/objectives that align to the department and company goal
Perform consistent and regular individual one on one meetings with team members.
Be a team player. You love to work with others to find the right solutions.
About You:
You love to manage others and make them better developers.
You love to code and deploy at scale.
Desire to make the Internet a safer place.
You approach problems from a product perspective, thinking through how the user will interact with what you're building.
You have strong communication skills. You ask questions, let others know when you need help, and tell others what you need.
You're a problem solver. You believe the best work is the result of finding the simplest solution to complex challenges.
You see the big picture. You understand how the code you write interacts with systems and services, both internally and externally.
What We Offer:
Competitive compensation
Daily team lunches
Meaningful stock plans
Medical, dental, and vision benefits
Flexible paid time off
By submitting your application, you are providing Personally Identifiable Information about yourself (cover letter, resume, references, or other employment-related information) and hereby give your consent for Contrast Security, and/ or our HR-related Service Providers, to use this information for the purpose of processing, evaluating and responding to your application for current and future career opportunities. Contrast Security is an equal opportunity employer and our team is comprised of individuals from many diverse backgrounds, lifestyles and locations.
The California Consumer Privacy Act of 2018 ("CCPA") will go into effect on January 1, 2020. Under CCPA, businesses must be overtly transparent about the personal information they collect, use, and store on California residents. CCPA also gives employees, applicants, independent contractors, emergency contacts and dependents ("CA Employee") new rights to privacy.
In connection with your role here at Contrast, we collect information that identifies, reasonably relates to, or describes you ("Personal Information"). The categories of Personal Information that we collect, use or store include your name, government-issued identification number(s), email address, mailing address, emergency contact information, employment history, educational history, criminal record, demographic information, and other electronic network activity information by way of mobile device management on your Contrast-issued equipment. We collect and use those categories of Personal Information (the majority of which is provided by you) about you for human resources and other business-driven purposes, including evaluating your performance here at Contrast, evaluating you as a candidate for promotion within Contrast, managing compensation (including payroll and benefits), record keeping in relation to recruiting and hiring, conducting background checks as permitted by law, and ensuring compliance with applicable legal requirements for Contrast. We collect, use and store the minimal amount of information possible
We also collect Personal Information in connection with your application for benefits. In addition to the above, Personal Information also identifies those on behalf of whom you apply for benefits. During your application for benefits, the categories of Personal Information that we collect include name, government-issued identification number(s), email address, mailing address, emergency contact information, and demographic information. We collect and use those categories of Personal Information for administering the benefits for which you are applying and ensuring compliance with applicable legal requirements and Contrast policies.
As a California resident, you are entitled to certain rights under CCPA:
-You have the right to know what personal information we have collected from you as a California employee;
-You have the right to know what personal information is sold or disclosed and to whom. That said, we do not sell your information, We do, however, disclose information to third parties in connection with the management of payroll, employee benefits, etc. to fulfill our obligations to you as an employee of Contrast. each of those third parties have been served with a Notice to Comply with CCPA or have entered into a CCPA Addendum with Contrast which includes them from selling your information.
-You have the right to opt-out of the sale of your personal information. Again, we do not sell it but you might want to be aware of that as a "consumer" in California with respect to other businesses' and
-The right to be free from retaliation for exercising any rights
If you have any questions, please let us know!
Apply for this position