← Go back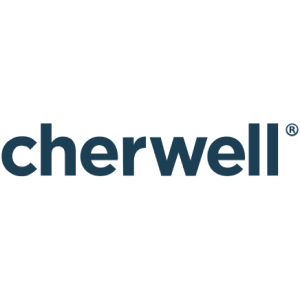 Software Engineer
Software Engineer
Covid-19 Hiring Update: Like many employers, we've transitioned to a work-from-home model and are exploring how and when we will return to our physical offices. During this time, we continue to recruit and leverage video interviews to get to know candidates. While many of our positions were already remote by design, our recruiters will share any long-term location requirements for a particular position.
Cherwell Software (@Cherwell) is a global leader in enterprise service management, empowering organizations through the use of intuitive technology for better, faster, and more affordable innovation. Our solutions and our people build lasting relationships. We are a growing company with offices in the US, Europe, and Australia.
We are looking for a Software Engineer to join our team in Scotland. We're based in Dundee but offer flexible working, so if you don't live locally we use technology to support remote working.
Who Will Love This Job
A problem solver: You thrive in an environment that tests ideas by building.
Someone with a passion for technology: You are technically confident - you can learn and use new technologies quickly
Someone who is a "doer": You find the opportunities to help customers and you take them.
A​ ​strategic​ ​thinker​: ​ ​You can capture the unique vision of what Cherwell does and inspire customers with a sense of what's possible
A great teammate: You collaborate with other team members to solve problems and work together to achieve deadlines and departmental goals. You have a point of view but are low ego
What You'll Do
The Software Engineer supports new product development and product improvement projects as part of a multi-disciplinary team. This includes design, analysis, and all aspects of project engineering work.
Complete your development tasks on time and to the standards agreed to by your team.
Resolve as well as highlight defects with the product. In most circumstances you can complete programming tasks without significant intervention from peers or superiors.
Influence the success of that development process thru understanding of how software gets developed from idea through to delivery
Build expertise in a peculiar technology stack and provide input to the team to decide on the best way forward for any given scenario.
Demonstrate the importance of automation testing by ensuring that all of your developments meet the definition of done by writing unit tests for new classes and these classes are consistent with the SOLID principals. Invest in the automation pyramid as appropriate and ensure your tests are included in the continuous integration pipeline.
Conform to agile and scrum methodologies and have a good understanding of the ceremonies involved and your role during these various ceremonies.
Effectively communicate to your peers and superiors when required to aid your software development and assist the team.
You give valuable feedback in code reviews and understand the importance of non-functional requirements such as security & performance concerns.
If you have the following experience, we'd love to hear from you!
Minimum Qualifications:
3 years working on commercial enterprise software applications with Object Oriented Programming fundamentals in C# or Java
Even Better If You Have:
Experience of building applications for the web
Experience of building applications using relational databases
Working knowledge of distributed versioning systems (most likely Git)
Knowledge of the SOLID principals and examples of when these have been implemented
A demonstrable understanding of performance bottlenecks and mitigations
A demonstrable understanding of OWASP documented attack vectors and mitigations against common scenarios
Contribution to an automation test suite, most likely leveraging a test framework
Experience shipping products based on the Microsoft stack
Hands-on experience using Microsoft technologies professionally: .NET, C#, SQL Server
Commercial experience with an ISV (Independent Software Vendor) and understand the complexities of commercial software vs in-house development.
Working knowledge of Cloud Services (AWS | Azure)
Working experience of high load / high availability applications
Good understanding of message queueing, caching technologies (I.e. Redis, CDNs, etc.) and message busses
Experience with NPM, Typescript, CSS and other web technologies.
4 Year degree in related field or equivalent relevant experience
Why Cherwell?
When experienced people are inspired to come together to change the Service Management industry, the industry takes notice.
We hire humble, but hungry teammates with a passion to give their heart into all that we do for our customers, partners, and community members!
You will work with a team of great people with diverse talents and learn something new every day.
We offer competitive compensation and benefits.
Please do not include any of the following details in your CV: date of birth, marital status, nationality, racial/ethnic origin, religion or a photograph - none of these characteristics are relevant to the decision as to whether you have the skills and experience to perform a particular role.
Cherwell Software embraces diversity and equal opportunity in a serious way. We are committed to building a team that represents a variety of backgrounds, perspectives, and skills. The more inclusive we are, the better our work will be. If you require accessibility assistance applying for open positions, please send an email with your request to Recruiting@Cherwell.com.
If you are a recruiter or placement agency, please do not submit resumes to any person or email address at Cherwell Software prior to having a signed agreement from Cherwell Talent Acquisition. Cherwell is not liable for and will not pay placement fees for candidates submitted by any agency other than its prior-approved recruitment partners. Furthermore, any resumes sent to us without a written signed agreement in place will be considered your company's gift to Cherwell and may be forwarded to our recruiters for their attention. Thank you
Apply for this position