← Go back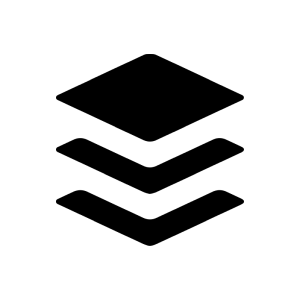 Fullstack Engineer (Internal Tools)
Fullstack Engineer (Internal Tools)
More About the Fullstack Engineer (Internal Tools) Role
We're looking for a full stack engineer to take a leading role in building out our brand new Administration portal for customer advocates to serve our customers, integrate and maintain product tooling such as AppCues, Customer.io and more, and be part of understanding pain-points and delivering creative solutions for various teams. This may be through building custom tooling using React, Next.js, TypeScript and GraphQL, or through effective use of 'off the shelf' integrations. A creative approach and an interest in build vs buy tradeoffs and how best to achieve a given outcome is especially valuable.
We are currently transitioning from a company that offers several separate products to having an all in one solution, and so this team is responsible for integrating the support experience for these different product lines. For example, a user who DMs on Twitter about a problem with Analytics should seamlessly receive the same great support as someone who emails us about a Tweet not sending. To do this, our customer advocates need world class tools that put the information they need from myriad sources at their fingertips.
The initial scope of this role is to improve customer service tooling and customer experience related to product education and advocacy. This team's mission is planned to evolve beyond that too, to include pro-active initiatives like new third-party integration opportunities.
Who You'll Work With
In this role, you'll report to Colin Ross, Engineering Manager of the Infrastructure Team. Day-to-day you'll work closely with and be supported by Mick Mahady, Software Engineer, and Amanda Marochko, Head of Strategic Partnerships.
What You'll Be Doing
You'll be building new internal tools such as our new Admin portal, working autonomously with one other full stack engineer and a PM to ensure our customer advocates are set up to do their best work every day.
Our Admin portal is built in Node.js and Next.js, with the front-end components built in React. You'll also be working with GraphQL APIs.
Working with Zendesk to integrate tools as needed.
Integrating product communication tools such as AppCues, Customer.io, Wootric, as needed.
Researching, scoping and building out new custom tools as the need arises.
You will work within our engineering teams, collaborating closely with product managers, customer advocates, engineering managers and more using tools like GitHub, Zoom, email, Threads, Slack and Jira.
As you gain context, you'll provide technical guidance to teammates and insight into technical decisions to product managers. We're looking for a new teammate ready and willing to take a technical leadership role on this important new team.
As a teammate at Buffer, you will agree to uphold our values and code of conduct.
Helpful Skills and Experience
We're looking for the ideal candidate. Not all of these are "must haves" so please take the leap to get in touch, even if you don't feel you meet all criteria!
You have experience in JavaScript on the server with Node.js and front-end frameworks. React.js is preferred, but not required.
Proficiency with GraphQL, TypeScript and Next.js is strongly preferred.
You have experience with any JavaScript frameworks. In this role, you will be expected to work across the stack.
You have experience integrating tools and working with external APIs.
You care about empowering other teammates and take pride in delivering the best possible tools to allow others to succeed.
You care about writing simple, maintainable code and you take a balanced approach to engineering, embracing pragmatism over perfection in your work.
Familiarity with testing frameworks and libraries such as Jest and React Testing Library is preferred, but is not required.
We value the depth and quality of your experience, over counting years. That said, successful applicants typically have 3 years + of development experience.
Perks and Benefits
We hope that you're excited by the possibilities that come with working at Buffer! In addition to our unique culture, we also offer these fun perks and benefits.
Competitive salary: Our salary formula adjusts to your cost of living and experience. For this role, the range is: $101K - $143K USD.
Work remotely (globally): Live and work anywhere in the world!
Health insurance: We offer health insurance for all of our team members, international or US.
Home office setup: Get a laptop + $500 to set up your home office.
Growth mindset fund: Extra money for learning and development.
Minimum vacation: At least 3 weeks/year, with no upper limit.
401(k): With 3% company match.
Profit sharing: When the company does well, all team members share the profits. We distribute 8-15% of profits annually to the team.
Family leave: 3 months of family leave for all parents, and more is possible.
Retreats: When we can, we meet in person for company get-togethers twice per year.
Working smarter stipend: Get some extra cash for a co-working space or a coffee shop work.
Free books and Kindle: Get a free Kindle and all the free books - digital, physical, and audio - you like, anytime.
Sabbaticals: Take a 6-week break, fully paid, after every 5 years with Buffer.
What You Can Expect in the Hiring Process:
Step 1: Getting to know your value (async only). You'll receive an invite to your interview doc so that we can learn more the value you could bring to Buffer.
Step 2: Getting to know your role. You'll chat with team leads so that we can learn more about your background, experience, and achievements.
Step 3: Brief exercise (async only). In this first step of the process, you'll showcase your support skills in a brief exercise.
Step 4: Getting to know your team. You'll chat with potential teammates about what it's like to be a member of the team, and also discuss some of the technical requirements.
Step 5: Getting to know your impact. You'll speak directly with the hiring manager to wrap up your applicant journey and further explore your potential impact at Buffer.
Apply for this position