← Go back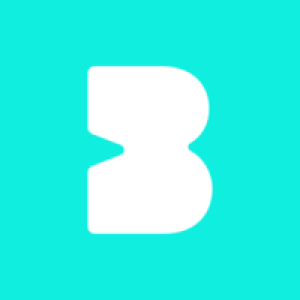 Software Engineer - Infrastructure
Software Engineer - Infrastructure
The Role
You will use your knowledge in infrastructure, security, and application development to contribute to building and maintaining the foundations of a community management platform that serves millions of event attendees and community managers each day and hosts thousands of virtual events and conferences around the world. You'll work within our team to keep Bevy the market leader in real life community software through ongoing software innovation and attention to details.
About Bevy
We are a virtual and in-person community events software platform. We help companies build, grow, and scale their global communities. Founded in April 2017 by the core team behind Startup Grind, Bevy is an Enterprise-grade SaaS platform used by companies that include Adobe, Amazon, Asana, Atlassian, eBay, Epic Games, IDEO, Intuit, MongoDB, Red Bull, Roblox, Salesforce, SAP, Slack, and many more. In May 2020, we raised a $15M Series B investment to fuel our continued success and category expansion into virtual conferencing and events technology.
Day to Day Responsibilities
Launch projects through hands-on implementation and evaluate and administer incremental improvements to the existing Bevy cloud infrastructure.
Deploy new features, applications, and services with full CI/CD pipelines.
Automate manual tasks using scripts or programs and, when appropriate, develop internal tools.
Define policies and practices around SLIs, SLOs, and SLAs through an accurate implementation of observability tools, monitoring, and alerting.
Review code changes made by others for standards of readability, security, and performance.
Shape and build Bevy's infrastructure and production support practices through a culture of collaboration with other teams and departments.
Advise engineering teams in design decisions to improve the reliability, security, and performance of Bevy's platform and products, as well as standardize technologies used across our engineering organization.
Participate in an on-call rotation.
You Might Be a Good Fit for This Role If
You have a background as a software engineer with a strong interest in infrastructure and some initial experience in this area OR you have strong infrastructure/system engineering experience and you are comfortable with at least one high-level programming language (Python, Javascript, and/or Go preferred).
You are familiar and have hands-on experience with some of these platforms and technologies. However, we do not expect you to be an expert in each one of them: Docker, Google Cloud, AWS, Terraform, Kubernetes, CircleCI, Bash, Linux.
You understand the value of having a DevOps philosophy, Infrastructure as Code, Continuous Deployment, and Test Driven Development in regards to infrastructure and operations.
You have experience working in both monolith and microservices environments and understand the benefits and drawbacks of each.
You love writing great documentation.
You have a desire to make those around you better.
You genuinely enjoy interacting with teammates from across the business, and you are good at communicating technical concepts to nontechnical folks.
Apply for this position