← View all jobs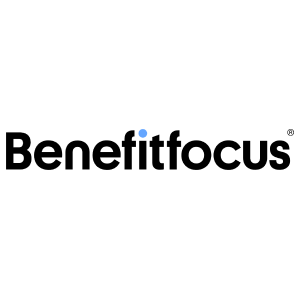 Data Analyst I (Contractor)
Data Analyst I (Contractor)
Description
This is a contract position. This position will start as soon as possible and will run at least through January. This is a 100% remote role.
As a Data Analyst I with our Data Services team, you will be responsible for ensuring the integrity and synchronization of the data we provide to our clients and integrated partners. You will be tasked with ensuring that inbound data is received and processed timely, outbound data is sent accurately and within client processing deadlines, and with tracking daily, weekly or monthly metrics. You will perform detailed triage and root cause analysis for data issues found during file validation processes or for issues reported by customers, internal teams, and integrated partners.
Additional responsibilities will include coordinating fixes or improvements to data issues through partnership with engineering, configuration, and customer support/management teams and occasional direct customer contact.
Responsibilities:
Perform triage, root cause analysis, and corrections to data issues found during validations, reported by customers, reported by internal teams, or exceptions reports from integrated partners
Following review of validation warnings, exercise judgement in making file delivery decision
Coordinate fixes or improvements to data issues across multiple internal departments and customers
Resolve customer and internal escalations in a timely manner
Perform prioritization of daily tasks to ensure on time file delivery and timely corrections
Perform UAT and release day validations for quarterly releases
Exercise judgment in escalating issues to management
Manage EDI file schedule changes and file processing enhancements
Proactively notify internal teams if/when files will not meet their agreed upon deadlines
Develop relationships with internal Benefitfocus teams
Train new team members on processes and tools for performing recurring Data Analyst duties
Identify opportunities to improve our processes or technology to achieve increased efficiency and/or quality
Process ad hoc test and production files and open enrollment files
Occasional weekend and over-time support
Experience and Skills:
BA/BS degree or equivalent
0-2 years of relevant experience
Must be an independent worker that can work in a fast paced, changing environment
Must be able to work across multiple departments to support internal customers
Must have the ability to handle multiple tasks simultaneously
Strong verbal and written communication skills required
Advanced Excel and Database Management System skills a plus (Oracle, SQL, Access)
Prior Salesforce experience a plus
Microsoft Office suite (Outlook, Word, Excel)
Qualified applicants will receive consideration for employment without regard to their age, race, religion, national origin, gender, sexual orientation, gender identity, protected veteran status or disability. It is Benefitfocus' policy to encourage diversity in hiring, recognizing that this enriches the work environment for all Benefitfocus Associates and that a broad variety of perspectives enhances decision-making and creativity. Benefitfocus is an Equal Opportunity Employer Minority/Female/Disability/Veteran.
Apply for this position