Introducing NameMyThingy.com: Crowdsourced Naming Contests on SitePoint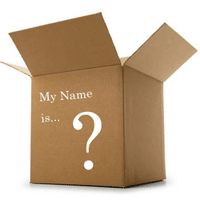 We're often asked on 99designs, SitePoint, and Flippa.com: "Can you help me run a contest to name my thingy?" Well, now we can!
We've created a new section in our Marketplace (shortcut: namemythingy.com) to help you find your new shiny thingy a name… whether it's for your new business, your web site, or even your new pet. After all, everything needs a name — right?
Running your naming contest is easy. Simply create a new listing, nominate a prize for the best entry (minimum $50), and watch the ideas roll in.
Best of all — for a limited time, it's FREE to post your contest!
If you're a creative type and want to earn some extra cash, why not head over and suggest some names of your own. Who knows, you could win the cash!
Check out NameMyThingy.com