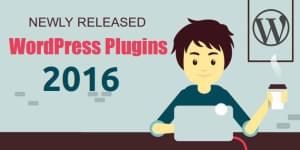 Improving WordPress with These Newly Released Plugins
Whether you're a plugin geek or not, you've got to admit there is almost nothing as fascinating as WordPress plugins. From setting up a full featured ecommerce website to adding different minor elements to your website, WordPress plugins are extremely useful for website owners.
As WordPress continues to grow in popularity, new plugins are developed and launched every day. Keeping up to date with these latest releases can be difficult. In this post, I've compiled a list of newly released plugins that can really skyrocket your website traffic and sales.
Are you looking for a way to cut down on the time required to create similar pages and posts? Unfortunately, cloning or duplicating a page or post is not a part of WordPress core. In order to create the same page, you have to manually create a new page and then copy the content from the original page and then configure its formatting and other settings accordingly.
Well, the Duplicate Page WordPress Plugin has come to the rescue. It has made a really huge splash in the WordPress plugin directory after it's first launch. This easy to use and super-fast plugin enables you to duplicate your site pages and posts with a single click.
The plugin is designed to do one thing perfectly – duplicating a page, post or portfolio item. A new 'duplicate this' feature is added below the post/page editing options upon installing and activating the plugin. Not only can you duplicate the content but also the settings and formatting of the page.