How To Run A Successful Design Contest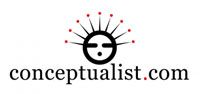 Sahar Sarid of conceptualist.com knows how to run a design contest.
Last week he announced the winner of the $2,500 prize money offered via the logo design contest that he ran at SitePoint (the winner was John Wik for this entry).
It's interesting to look at the process that Sahar followed, as the contest holder, to ensure that he was getting value for money in return for the prize on offer. For example:
He offered a large cash prize, guaranteeing that the best designers from the community would take notice. In fact, this was the largest prize awarded for a single design contest to date.
He was clear and detailed in his initial brief.
He was prompt and thorough in giving feedback to each designer's submission. In fact, 576 of the 745 feedback posts were Sahar's — as were many of the 212 comments for the contest — totaling 313,872 characters or about 52,000 words!
He insisted on being part of the process. This is one factor that many detractors of design contests cite as being a failing in on-spec work: that client communication is taken out of the loop, resulting in lower quality work. By requesting that each designer include their rationale for each submission, he was engaging them in a discussion about how and why a certain concept was a good fit, and could work with the designer to help shape and refine the idea.
He promoted the contest on his own site, with various blog posts reporting on the status of the contest. In fact, there was so much interest in the outcome that others started making YouTube videos about it!
He offered a referral bonus of $1,250 to encourage other designers to sign up and submit their concept.
Of course, many contest holders may not have the budget that Sahar had — or do they? If you were to view the prize as a marketing expense, then the exposure as a viral campaign that Sahar got for his site in exchange for his marketing dollars was probably far better than he would have received via more conventional efforts!
Certainly an approach worth thinking about for future contest holders.
By the way, those interested in the evolution of the SitePoint Design Contests, including information on features continually being added to enhance usability, protect designers and more should follow the SitePoint Dev Blog.