How to Manage Your Reputation Online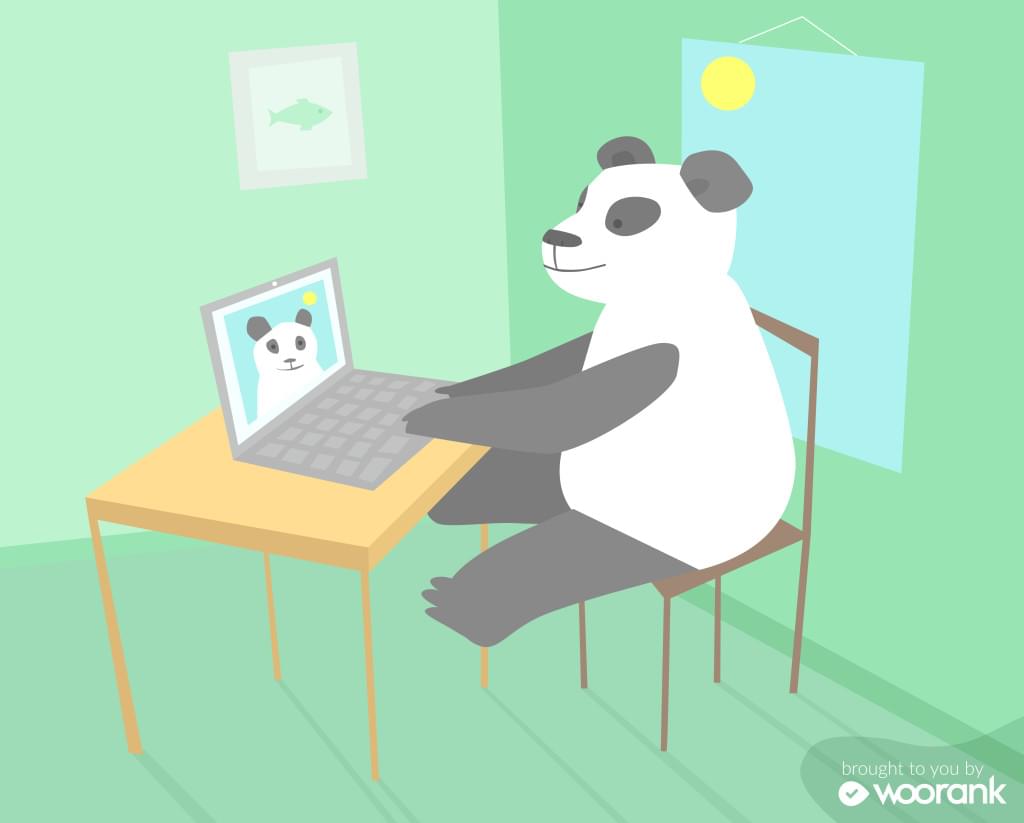 In just a few years, the nature of the web has changed drastically. Gone are the days of static web pages that are passively consumed by visitors. Now, the internet is dynamic and, to a certain extent, user-generated. Anyone can buy a domain, start a blog and publish almost whatever content they want. In this media landscape it's more important than ever to actively manage your reputation. Not only does it help customer service and brand awareness, it's also vital in keeping your customers engaged.
Look at it this way: 72% of consumers use social media to engage with brands, and pretty much everyone, including 95% of millennials, expects your company to have at least a Facebook page. In this piece we'll go over how to find and track people talking about you and how to manage your reputation online.
Find Out What People are Saying & Where
Step one in online reputation management is finding where and when people are talking about you. Ideally, you should be able to search for your brand on Google and see your homepage, social media pages, reviews and mentions, in that order. If your brand is on Twitter (and it should be), use the new Dashboard custom feed to find people talking about you. Custom feeds do more than just alert you to mentions — it finds any tweet that mentions a specified keyword or phrase.
When you set up your custom feed, your name and @username are automatically included in your custom feed, but also include any of your brand names, product names and hashtags that are relevant to your business, and add negative keywords to filter out anything that's irrelevant. Setting up your custom feed this way will make sure you're not missing out on any part of the conversation.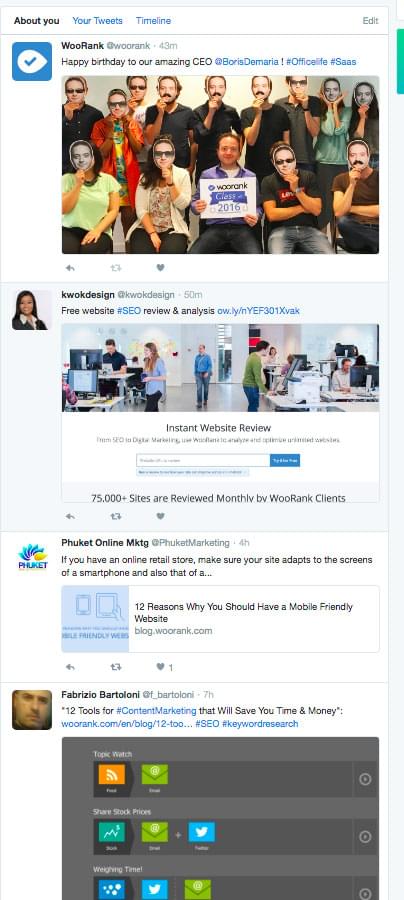 You can go back and add or remove any keywords as your business grows and changes.
Monitor mentions of your business on the web using Buzzsumo to find content that talks about your company, brands, products or people. Once you've identified influencers in your niche, set up specific alerts to notify you whenever they mention your brand or products. If you're an international or multilingual site, like WooRank, create alerts for each language you operate in. There's a chance your Spanish-speaking customers aren't talking about you in the same way as your English-speaking customers.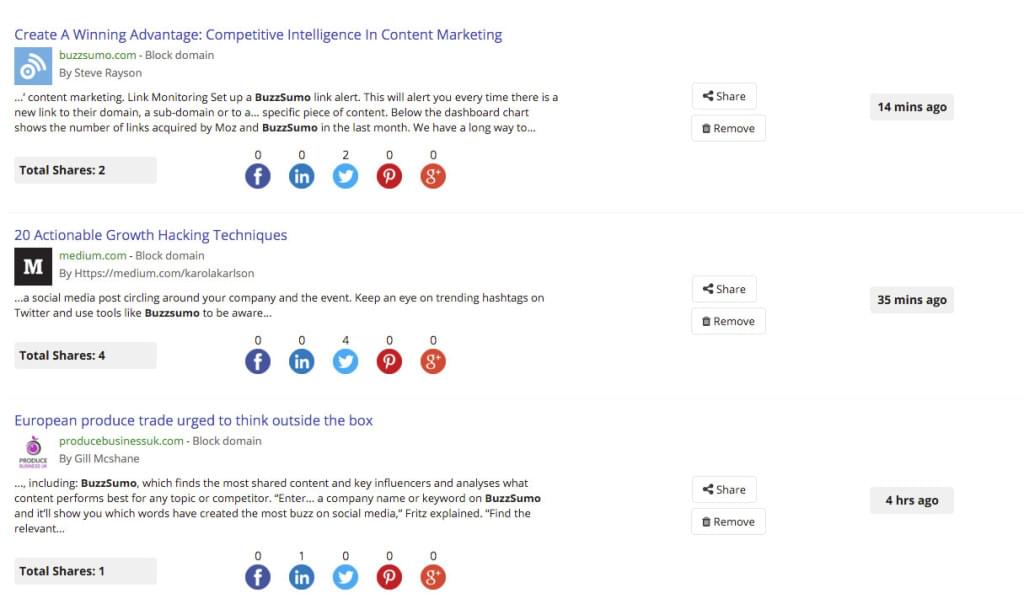 Finally, set up Google Alerts for your company. What's great about Alerts is that when you set them up, it will give you a preview right away. So you'll not only see what people are saying going forward, but you'll immediately find what people have already said about you. This can be very valuable since it will give you some history and context surrounding what people are saying about you.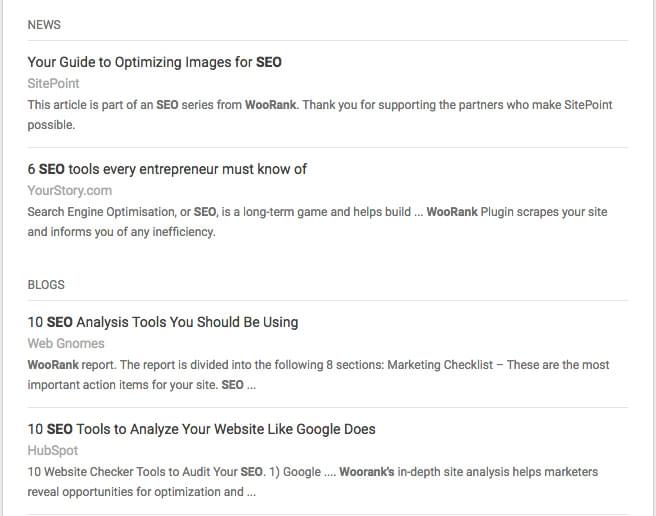 Remember, when setting up your alerts, don't limit them to "Only the best results". Depending on how many mentions you usually get, this could really limit the scope of your research. The same goes for how often you receive your mentions. If you get mentioned a lot, it might be best to receive alerts at most, once a day, if only for the sake of your inbox.
Keep Up to Date on Reviews
Business reviews are an important part of local SEO and off page SEO. Reviews act as powerful citations and give your business the chance to piggyback on review site's ranking power. Putting your name and website URL on Yelp could get it to rank for keywords you otherwise wouldn't be able to compete on. They're also an important aspect of the conversion process: 80% of online shoppers trust reviews they read online as much as they do personal recommendations. So it's really important that you encourage your customers to leave reviews.
Of course, since reviews play such a big role in brand awareness, your top priority is to make sure they're positive reviews. Obviously, the best way to get positive reviews is to provide high-quality products and services. Assuming you do that, the best way to encourage positive reviews is to make leaving reviews as easy for your customers as possible. To this end, add a link to your business' profile in these places:
A call to action or Yelp badge on your website. This can be on the home page, product page or in the navigation footer of the site.
Your email signature. This includes both your personal email address as well as the email account you use to send automated messages like order confirmations.
If you've got a brick-and-mortar store, put a sign in your window and next to your point of sale. If you've got a business card that you add to your customers' bags after purchase, solicit Yelp reviews there as well.
Manage Your Reputation
Maintain your good reputation, or improve your less-than-stellar one, by actively promoting your business in environments you can control. Use platforms under your control to promote your company and establish your reputation:
Blog: Blogs are a great way to engage with your audience and you can use yours to establish your company as a leader in the industry. Consistently providing information and insights into industry trends and best practices will position you as a voice of authority in your niche. You can answer any questions in the comments section, giving you even more engagement with your customers. Plus, they're great for SEO.
Social media: If you're doing something newsworthy and want to reach a wide audience, publish it on social media. Don't limit yourself to just Facebook or Twitter. LinkedIn, YouTube and Google+ all rank well in search results. Optimizing your social media pages using your important keywords is an important part of off page SEO.
Website: Your website is vital to your marketing and sales process, but it also plays a big role in your reputation management as well. People like to know who's behind the businesses they patronize, so make sure to have a robust "About Us" page, or have bios for your prominent team members. Strong biography pages include, not just name and job title, but also any professional qualifications and unique experience that demonstrate why your customers should trust you. Provide some outside hobbies and interest so people can get to know you and your team better. Keeping this information fun and up to date will make you look legitimate and welcoming in the eyes of potential customers.
Respond to Criticism
No one likes criticism, so it's easy to get defensive when someone Tweets something critical, or bashes you on Facebook. If that happens, it's key to keep your cool and avoid pointing your finger at the customer. One of the most famous instances of business owners losing their heads over negative reviews is Amy's Baking Company. The owners responded to a negative Yelp review, calling the customer "ugly," "loser" and a "moron," and suggesting he eat at another restaurant. The story got picked up by a local newspaper with more than 1 million visitors, severely damaging the company's reputation (this happened in 2010, three years before the infamous episode of "Kitchen Nightmares").
Instead, frame the conversation to focus on how you can support a dissatisfied customer. Take the example of Taco Bell. After it debuted its breakfast menu in 2014, the company president was presented with a picture of a poorly made item during his Reddit AMA (a live Q&A session). Instead of ignoring the problem or dodging blame, he owned up to the company's mistake and took steps to rectify it.

Don't ignore or delete negative comments either. In fact, responding to them can be a great opportunity to improve your brand awareness in a positive way. People like to see a business own up to its mistakes and do better next time. Doing so will not only help allay customer concerns surrounding quality, but it will help people remember your company in a positive light, which is what you're after in the long run.
Keep It Transparent
One of the most recent brand management commandments is "Be radically transparent." This means adopting a communication mode that lets employees talk publicly about products and/or services, establishing an open communication channel and embracing and responding to feedback. Opening up to feedback and criticism from the public has benefitted companies that follow this approach, even though it can be difficult for small and medium-sized businesses that might not have dedicated social media or marketing teams. However, if you find and monitor your reputation online, and respond in a positive and transparent manner, you'll be able to maintain and improve your business' reputation.