Gumby2 Buttons not working on Touch Devices
Free JavaScript Book!
Write powerful, clean and maintainable JavaScript.

RRP $11.95
Gumby2 works well with responsive design and touch support but the buttons are hard to press sometimes with your finger. Not good for web apps running on devices. This is how you fix it.
Change the padding on button anchors so that touch support is fully enabled (ie your finger is then pressing the anchor at 100% height and 100% width).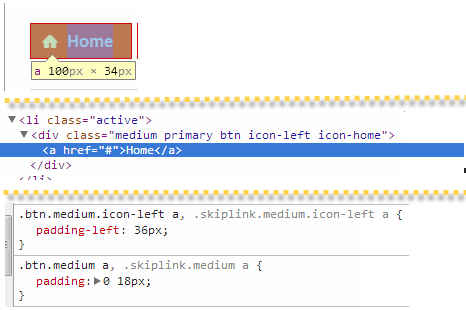 Sam Deering has 15+ years of programming and website development experience. He was a website consultant at Console, ABC News, Flight Centre, Sapient Nitro, and the QLD Government and runs a tech blog with over 1 million views per month. Currently, Sam is the Founder of Crypto News, Australia.
New books out now!
Learn valuable skills with a practical introduction to Python programming!
---
Give yourself more options and write higher quality CSS with CSS Optimization Basics.