The FIFA World Cup (that's football in case you're not a sports fan) kicks off in South Africa on the 11th of June. For only the second time in its history, the World Cup tournament is accompanied by a major official licensed art project. The Official Art Poster Edition comprises works on football by seventeen internationally acclaimed artists with a special relation to the African continent. Each artwork is related to football and covers images from a village of colorful players to a red elephant holding the ball in its trunk.
The posters are prints of specific art pieces commissioned for the World Cup. Out of the 17 artists who produced work for the poster collection, 12 are originally African, with 7 of the artists from South Africa.
The posters are all available to buy online and if you're interested to read more you can click on the link above each image. However even if you've no interest in adding some art to your walls I think they are pretty interesting and inspiring to look at here online. While there are 17 official posters, below you'll find eight designs which I really liked, and you can see the full collection here.
Celebrations by Lilanga Art Collective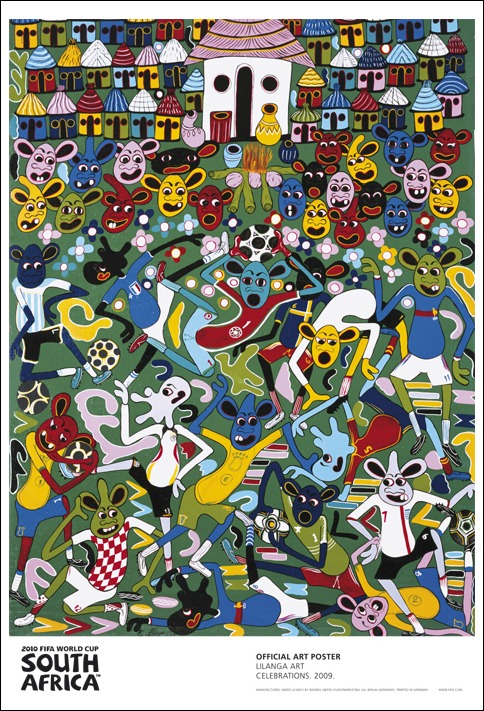 William Kentridge – Bicycle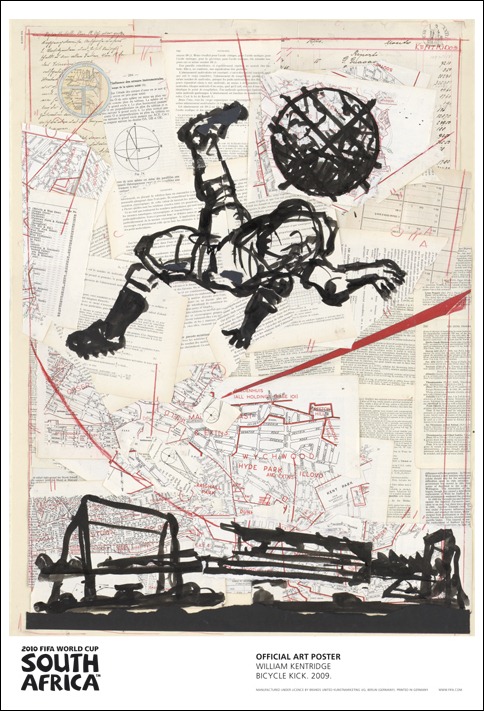 Charles Fazzino – The World Watches…World Cup South Africa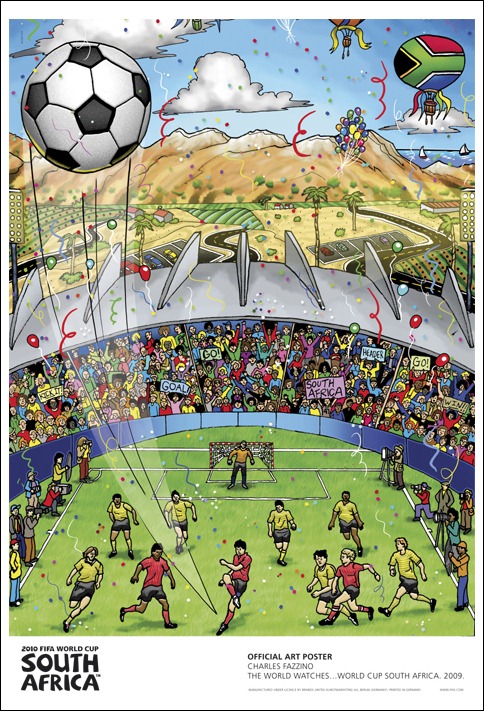 Robert Slingsby – The Midas Touch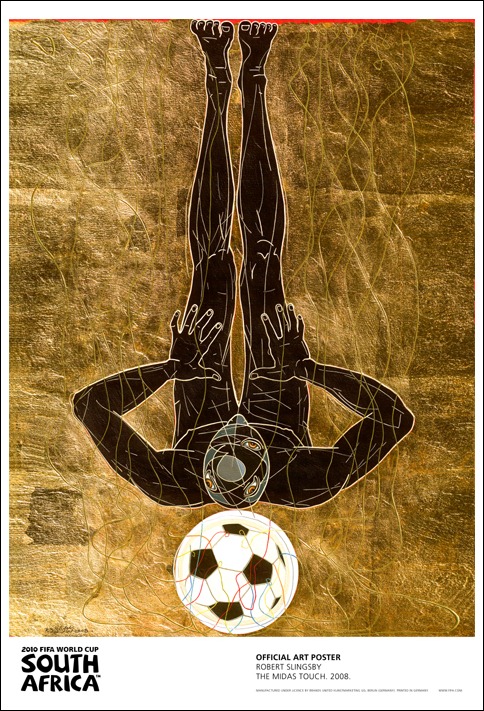 Romero Britto – South Africa 2010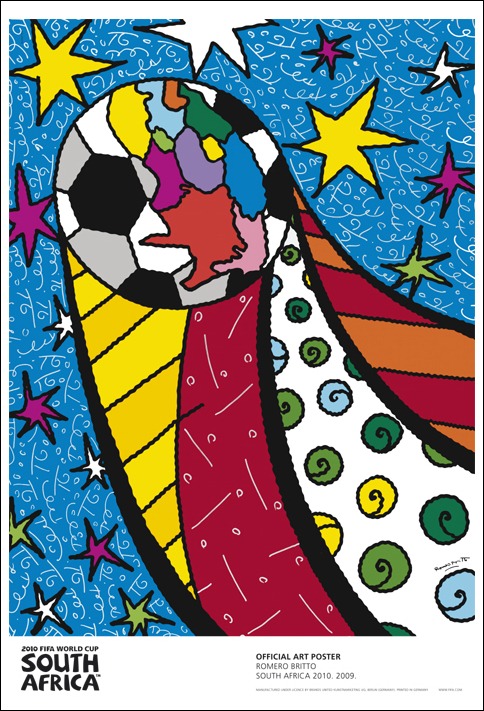 Kay Hassan – Swanker Ball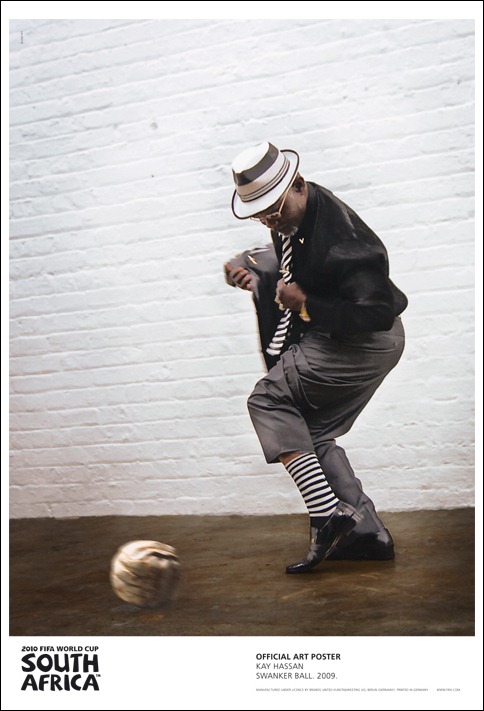 Zhong Biao – Football Miracle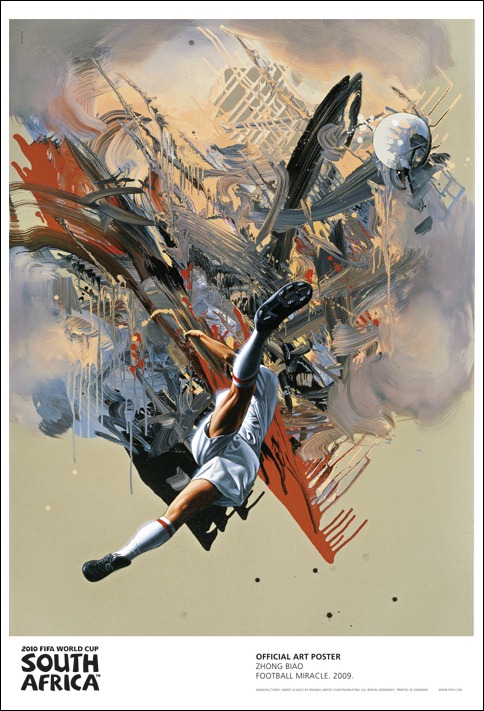 And finally, my own particular favorite by Isolde Krams – Red Elephant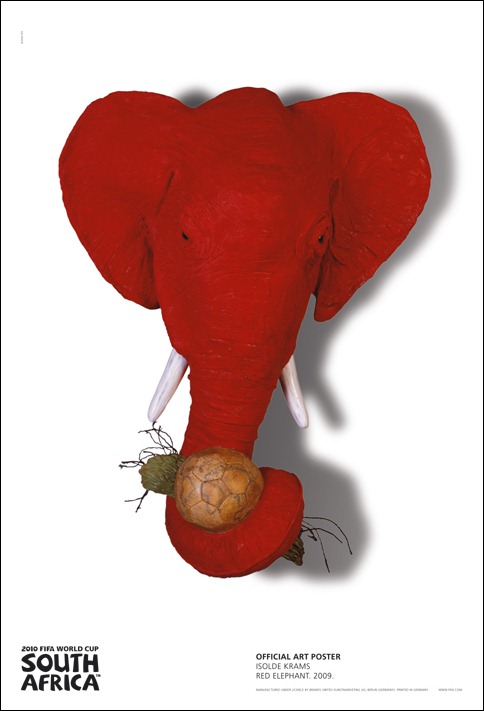 If you're feeling particularly flush, you can buy the entire poster collection with all 17 artists for a mere 2490 Euros.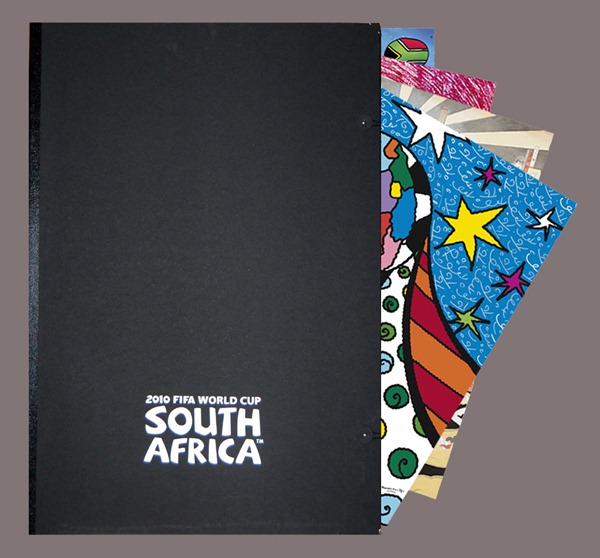 Do you like these posters?