Originally published at: http://www.sitepoint.com/radar-week-node-meteor-website-performance/

Welcome to On Our Radar, a weekly round-up of news, trends and other cool stuff from the world of web development.
Top of the hour this week, is the story that the Pirate Bay has been taken offline following a raid by Swedish police. The last time that happened a lot of people were up in arms and many protests ensued. This time however, no one really seems to care, even when it was reported that they may remain offline for good.
Staying with illegal activities, the aftermath of the Sony hack continued, with all kinds of things being leaked to the internet. This included, but was not limited to: plans for new movies, celebrity phone numbers, celebrity aliases, embarrassing company emails and the salaries of its executives. Sony has also come in for sharp criticism from security companies for letting this attack happen, an attack that it seems could have been carried out by North Korea.
Finally, it was announced that the purchase of Bitcoin is not subject to sales tax in the US, which was good news for one company that successfully bid for 48,000 Bitcoins seized from Silk Road earlier this year. Bitcoin Black Friday was hailed a success, Microsoft announced that they now accept Bitcoin, and in the face of rising adoption, we were reminded that there are very tangible benefits to using the cryptocurrency. Bonus link: here's a infographic highlighting the good, the bad and the future of Bitcoin for business. Yay for infographics!
Node.js is Well and Truly Forked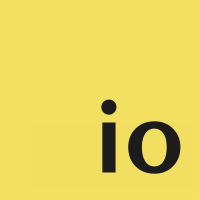 The big news from Node.js land this week is the fact that the project has been forked by a group headed by some of Node's primary developers. The fork goes by the name of iojs and happened as the group was unhappy with the stewardship of Node's official sponsor, cloud computing company Joyent.