Free JavaScript Book!
Write powerful, clean and maintainable JavaScript.

RRP $11.95
If you've been waiting with bated breath for this week's caption competition then wait no longer. If you hang around our Facebook page then you've probably already had a go at this one. If not, now is your chance.
Post your caption idea in the comments section some time over the weekend and I'll pick a couple of winners at my discretion on Monday (here in NZ). Make sure you include your email when you enter so that I can contact you if you win.
Here is this week's photo:
The best entry (in my opinion!) wins a digital copy of HTML5 & CSS3 For The Real World.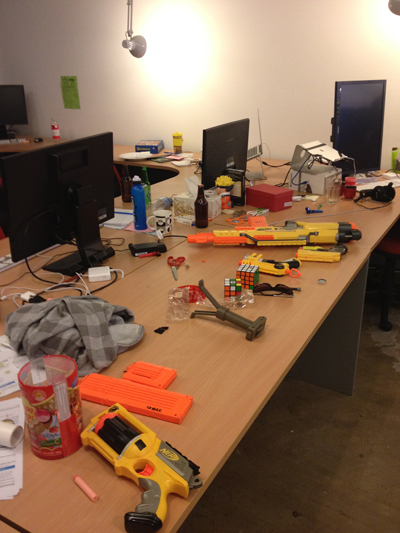 Formerly a developer in the corporate world, HAWK (known as Sarah by her mother) said goodbye to the code and succumbed to the lure of social media to become the Community Manager for the SitePoint network. Now Hawk is working with Discourse to build their product and community.
New books out now!
Learn valuable skills with a practical introduction to Python programming!
---
Give yourself more options and write higher quality CSS with CSS Optimization Basics.