Beef Up Your Resume: Essential Skills for Coders
Free JavaScript Book!
Write powerful, clean and maintainable JavaScript.

RRP $11.95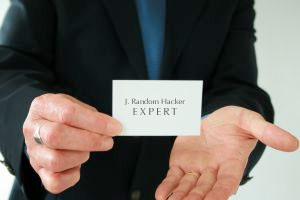 If you're reading this from beneath a rock, you might be interested to discover that the economy is basically circling the drain at the moment. Unemployment's rising as companies lay off staff, and there's definitely a lot less spending going on. I have a few friends and acquaintances who've recently been made redundant from their jobs and are finding it difficult to just walk into a new one.
The most attractive job candidates are the ones with a wide range of skills, and that's all the more true when jobs are scarce. Even if your job seems fairly safe, it makes sense to be always extending your career skills. You probably already keep on top of the latest web development techniques or are learning a new language, but the savvier geeks are looking to enhance and complement their existing technical strengths.
So today, we'll look at some career skills that will add depth to a geeky CV, build a name for yourself in the industry, and maybe even make you some extra cash on the side.
Jump On a Soapbox

Geeks love a cool presentation. A talented speaker can turn a presentation about a dry, boring topic into a memorable, fun experience. While some people are able to take a roomful of strangers in stride and charm the pants off them without even trying, the rest of us have to work at it — and the way to do that is through practice and feedback.
How do you start? Well, you could practice speaking to your dog or talk to yourself in the car, but it's the feedback that will help you improve those skills. For that, you need to speak to people. Consider approaching the organizer of a local industry or user group to speak about a favorite topic at an upcoming meeting. Lightning talks, tutorials, and demonstrations are often welcome, and speaking to your peers in an informal environment is a great way to practise your speaking skills.
If that has no appeal for you, or if you're uncomfortable with the idea of speaking in front of a group, you could record yourself speaking about a subject you know well and post it on your blog as a video or audio podcast. If you're employed by a company, you could ask to present a small talk to your co-workers.
Either way, be sure to request feedback from those who are listening to you: ask what they liked, and what they thought you could have done better. While you're speaking, try and pay attention to what your audience is doing. Did they laugh? Are people nodding or scribbling notes? As you practise, you'll soon learn what your audience enjoys.
If there's time in your schedule, you could join public speaking groups such as Toastmasters or the Association of Speaking Clubs, where the focus is on improving your speaking technique. You could even approach it laterally and dive into a performance group, such as improvisational theater. Naturally, you can learn a lot from observation. Go to talks or download videos of your favorite speakers, and keep a close eye on what the presenter does.
The more confident you are at speaking, the better your product demonstrations or client meetings will be. What's more, if you choose to speak among your techie peers, you'll be expanding your professional network and developing valuable industry credibility. Maybe we'll see your name on the list at the next Web Directions conference!
Take on a Training Workshop

We're in an industry that requires constant learning. There'll never be a shortage of newcomers to web development, and if your colleagues already approach you for advice or ideas, it's likely that you're already quite good at explaining difficult concepts. So, perhaps it's time to develop your training and workshop delivery skills.
One simple way to build training skills is to develop and run a small workshop about a topic you're comfortable with. Whether it's using Perl, making use of social media, operating a digital camera, or building a PC from scratch, there are people in your community who are interested in learning more about it. Investigate organizations such as your local user group, community college, or adult education school — you could approach them and offer your workshop to a beginners' group. If there's a new hobby you've been meaning to learn about, you might want to take some courses of your own; as well as learning a fun new skill, you'll find out what works for you, what the other course participants like, and how your training facilitator explains tricky concepts.
There's a wealth of information about how to run a workshop online, but as with speaking, you'll learn best by asking your workshop participants for feedback. Pay careful attention to questions they ask or problems they encounter, and consider adjusting your workshop to incorporate those concerns. If a participant asks you a curly question, you might even learn a new approach or two yourself!
People with training skills are in demand for tasks such as mentoring new employees, showing clients how to drive the shiny new content management system you built for them, or giving workshops at conferences. And if you find you've acquired the taste for training, all kinds of vendors from Apple to Zend can certify you as a trainer. Sweet!
Polish Those Writing Skills

Writing clearly and effectively is a great way to show off what you have stashed away in that brain of yours. Even in these days of 140-characters-or-less, podcasts, and YouTube, there'll always be a place for solid writing skills. If you're a web developer, then the most readily useful writing skills are in creating content for the Web or communicating with your clients and colleagues in writing — usually via email. You'll find stacks of information online about both these topics, including a number of articles and blog posts right here at SitePoint. If you learn best by being taught rather than working on your own, a course is a handy way to learn; a quick Google search will most likely uncover a course near you. You can also pick up useful techniques from creative writing, feature writing, or business communication courses.
It's easy to imagine that our favorite writers can just effortlessly bash out some text and knock off before lunchtime, but the truth is that great writing can only come with — you guessed it — practice. This time, it's okay to keep your practice to yourself, at least at first. Many writers recommend writing rough, scrappy pieces every day, just to stay in the habit of writing. Keep a notebook, or stash away some text files on your hard drive. Spend some time writing every day, and write about whatever comes to mind, even if it's completely different to what you write for work. Treat your practice writing as the roughest of drafts; when there's no expectation of perfection, you're able to concentrate on what you're writing instead.
Once you're ready to reveal your new, improved writing prowess to the world at large, it's easy to put it out there — email it to friends, place it on a blog, or even pitch it as a guest post on a site you like to read. (Shameless, yet useful tip: consider writing an article for us!) Ask for feedback and read it all carefully: you'll learn a lot from what people say. I'm sure all of us here at SitePoint agree that our readers are quite forthright about letting us know what they think, good and bad!
Skillful writers will find that their expertise is sought in just about every possible geeky occupation. Web apps need clear documentation, both for developers and users; blog posts should excite readers and provoke conversation; press releases and marketing materials have to communicate important information to customers. If the writing bug bites you hard, perhaps you could look into freelance writing — now's the time to find ways to pad your pay packet, even if it's only a little extra cash.
Keep Looking, Keep Learning!

If none of these ideas appeal to you, there's still plenty of other new skills to explore — perhaps you could learn about project management, develop your photography techniques, become an expert on all things marketing 2.0, or find out how to edit video. In fact, there are dozens of ways to spread your wings a bit outside the realm of pure geekdom. Regardless of what you choose to do, it's sure to make you a much more valuable employee, contractor, or freelancer.
(Photo by woodsy on stock.xchng)
Raena Jackson Armitage is an Australian web developer with a background in content management, public speaking, and training. When she is not thinking about the Web, she loves knitting, gaming, all-day breakfasts, and cycling.
New books out now!
Learn valuable skills with a practical introduction to Python programming!
---
Give yourself more options and write higher quality CSS with CSS Optimization Basics.