Are you a Node.js know-it-all?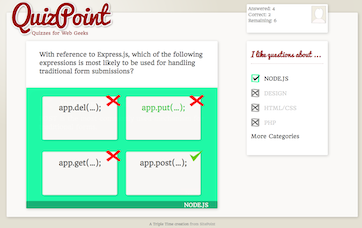 Hey there, JavaScript fans!
Perhaps you're a jQuery Ninja, or even a PHP Master.. but we've got a new challenge!
To tie in with the launch of our latest book, Jump Start Node.js, we want to know whether you've got the skills to prove yourself as a Node.js Know-It-All…
Head over to QuizPoint now, and take the test yourself!