Revised for 2020!
Grab the 'design book for coders'
Learn 100% reliable, repeatable techniques for creating designs that look fantastic AND are a joy to use.
Learn the trick to building a robust, extendable typography system

Pull together a successful color palette

Find and create eye-catching imagery

Design flexible, bullet-proof layouts

and much more...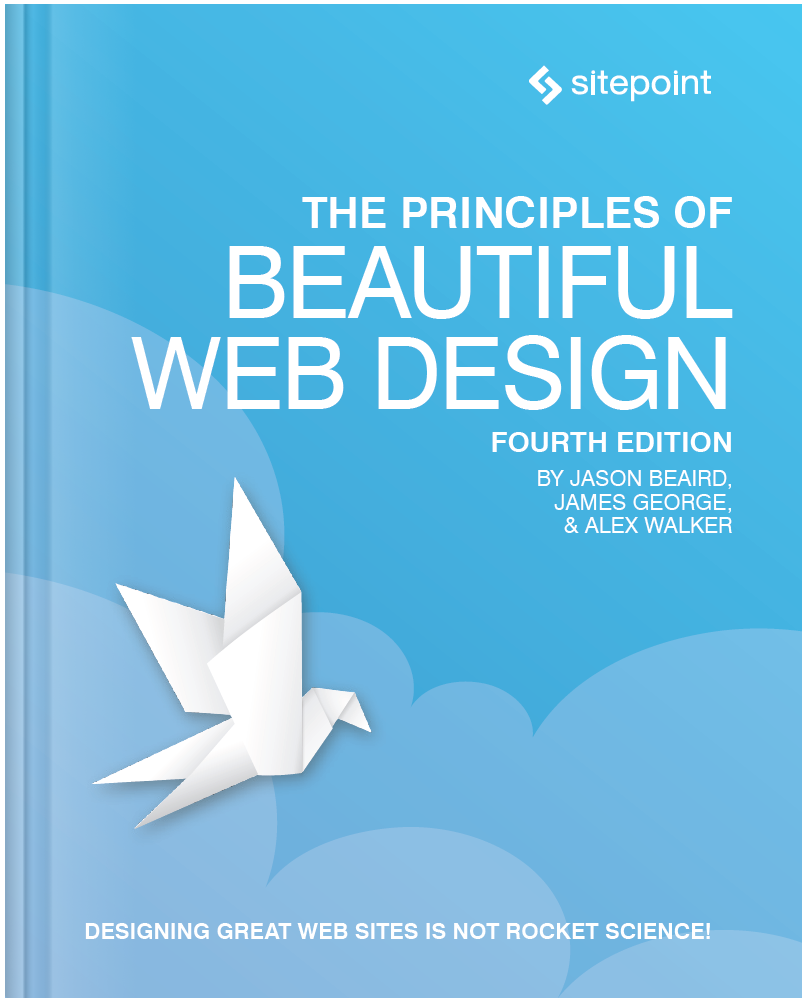 Read it Now!
Authored by experts in web design & development
Loved by developers worldwide
Extremely useful book with good explanations and plenty of code examples. Would recommend to anyone who wants to get yup and running with css quickly.
Excellent book both for a novice both for an intermediate developer. The solutions are very well explained and technically valid. Very good value...
Wow! More great information than I could ever learn in one reading. Makes a great reference book and will be referring to it many times while coding.