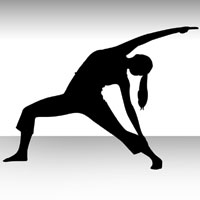 If you've been watching the Olympics over the last week and a half, you may have felt the urge to try getting in shape. I know the thought crossed my mind — and was quickly dismissed. Watching swimmers break world record after world record or gymnasts bounce around with impossible balance is inspiring, but getting started with an exercise or healthy eating regimen can be daunting. The sites below can help whip you into shape the Web 2.0 way. (Presented in no particular order.)
Have you tried any of the sites above? Let us know in the comments. Also let us know about other sites that we didn't include on the list.
Josh Catone joined Mashable in May 2009 and is Executive Director of Editorial Projects. Before joining Mashable, Josh was the Lead Writer at ReadWriteWeb, the Lead Blogger at SitePoint, and the Community Evangelist at DandyID.