Hey there, all you JavaScript and jQuery wannabes!
As part of the launch of our latest book "jQuery: Novice to Ninja, 2nd Edition. — New Kicks and Tricks" we're laying down the challenge for all of you to test your jQuery knowledge. Below, you'll see a screenshot of the first of nine sets of questions from our jQuery Ninja Test.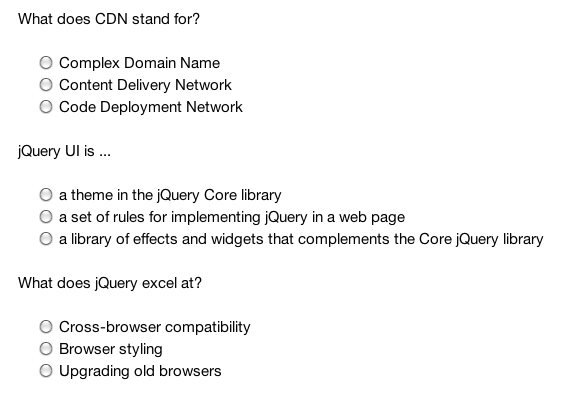 Take the test, and see if you can attain jQuery Ninja status!
Mick Gibson
Mick is a digital sales architect with over 13 years experience on the web. He helps businesses, clients and start-ups - plan, action and measure their digital sales success. Including getting hands-on with Google AdWords, conversion rate optimization, retargeting and email marketing.